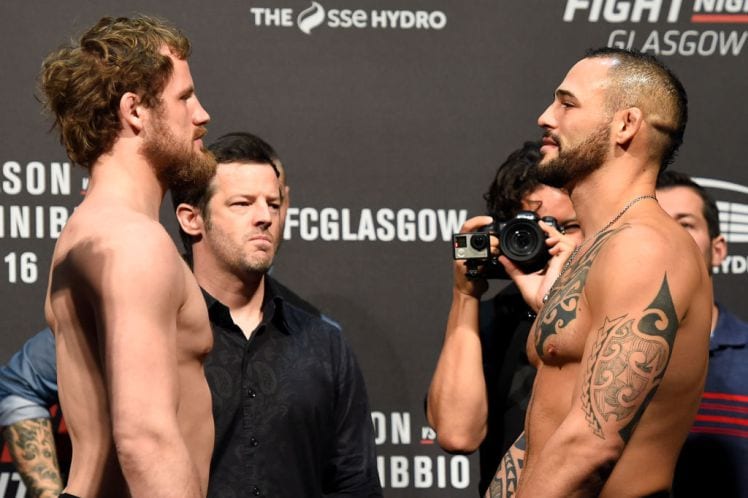 Gunnar Nelson's loss at the hands of Santiago Ponzinibbio in the main event of UFC Glasgow in July will stand.
The welterweight fighter's management team, Paradigm Sports Management, released a statement confirming that the UFC have denied the Icelander's appeal of the loss. Nelson's complaint stemmed from a series of eye-pokes he claims to have received during the fight, including right before Ponzinibbio delivered the strike which would ultimately lead to the stoppage of the bout.
"We are disappointed with the UFC's recent ruling to uphold the result of the July 16, 2017 bout between our client, Gunnar Nelson, and Santiago Ponzinibbio", Paradigm Sports Management wrote on their Facebook page.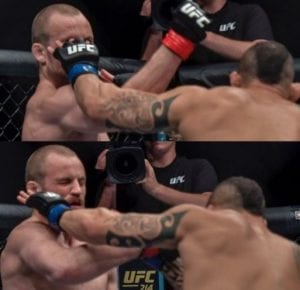 "While we understand the outcome of a fight is difficult to overturn, we maintain that the blatant eye pokes were a major factor in the stoppage and the final eye poke was certainly a fight-ending foul, because Gunnar had no opportunity to signal the referee.
"A more stringent application of the Unified Rules of MMA should have been applied here to rule this fight a no-contest. We stand behind Gunnar and Team Nelson, and we hope this unfortunate situation will lead to more careful application of the rules regarding eye pokes, as fairness and fighter safety must always be a priority."
The appeal was made to the UFC directly, as no commission exists in Glasgow so therefore the UFC self-regulated the event.
In an interview with Ariel Helwani last month, Nelson's coach John Kavanagh suggested that failure to amend the result of the Nelson vs. Ponzinibbio bout to a no-contest could set a dangerous precedent in the sport if eye-pokes are not actively discouraged during bouts.
"The commission have to be very careful on this decision because I think it's sending a very clear message that eye-pokes are legal if this is not a decision reversing incident," Kavanagh said.
"If this doesn't make it a no-contest, I think it's sending a clear message to fighters [that] hey, this is a good technique. Poke them in the eye. When they can't see, knock them out. Either makes eye-pokes legal and then I'll stop moaning about it or they are illegal and that is seen as a fight-ending foul and therefore a no-contest."
UPDATE:
John Kavanagh has commented on the UFC's ruling.
Comments
comments