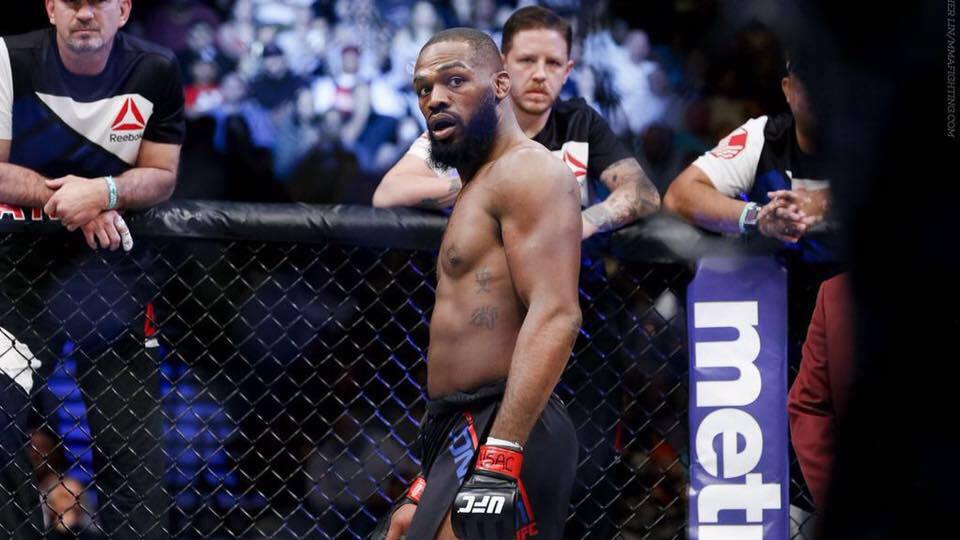 Jon Jones' B sample has confirmed his failed test for the steroid Turinabol from UFC 214.
While it's a blow to the UFC light heavyweight champion, it's not necessarily unexpected, with B samples regularly returning to match the original test. It now means Jones will continue with his due process through USADA's arbitration stage.
It's an avenue he's familiar with.
Jones also failed a test in the lead up to UFC 200 last Summer, albeit not for as egregious a substance as this, and had to deal with USADA in his contention that the banned substance emerged from a contaminated sexual aid.
While that was eventually agreed with by the anti-doping agency, they still suspended him for a year after finding him to be grossly negligent. This time around, that punishment stands on his record and could prove to hurt him once again, with a second suspension likely to be considerably longer.
Jones is still protesting his innocence, and his team contends that they're completely unsure as to how the steroid got into his system. Jones failed the test on the night of the weigh-ins, but had passed numerous out-of-competition tests in the lead up to UFC 214.
Jones will likely now look into a number of his in-taken supplements and work with USADA to find which could have contained Turinabol.
Comments
comments