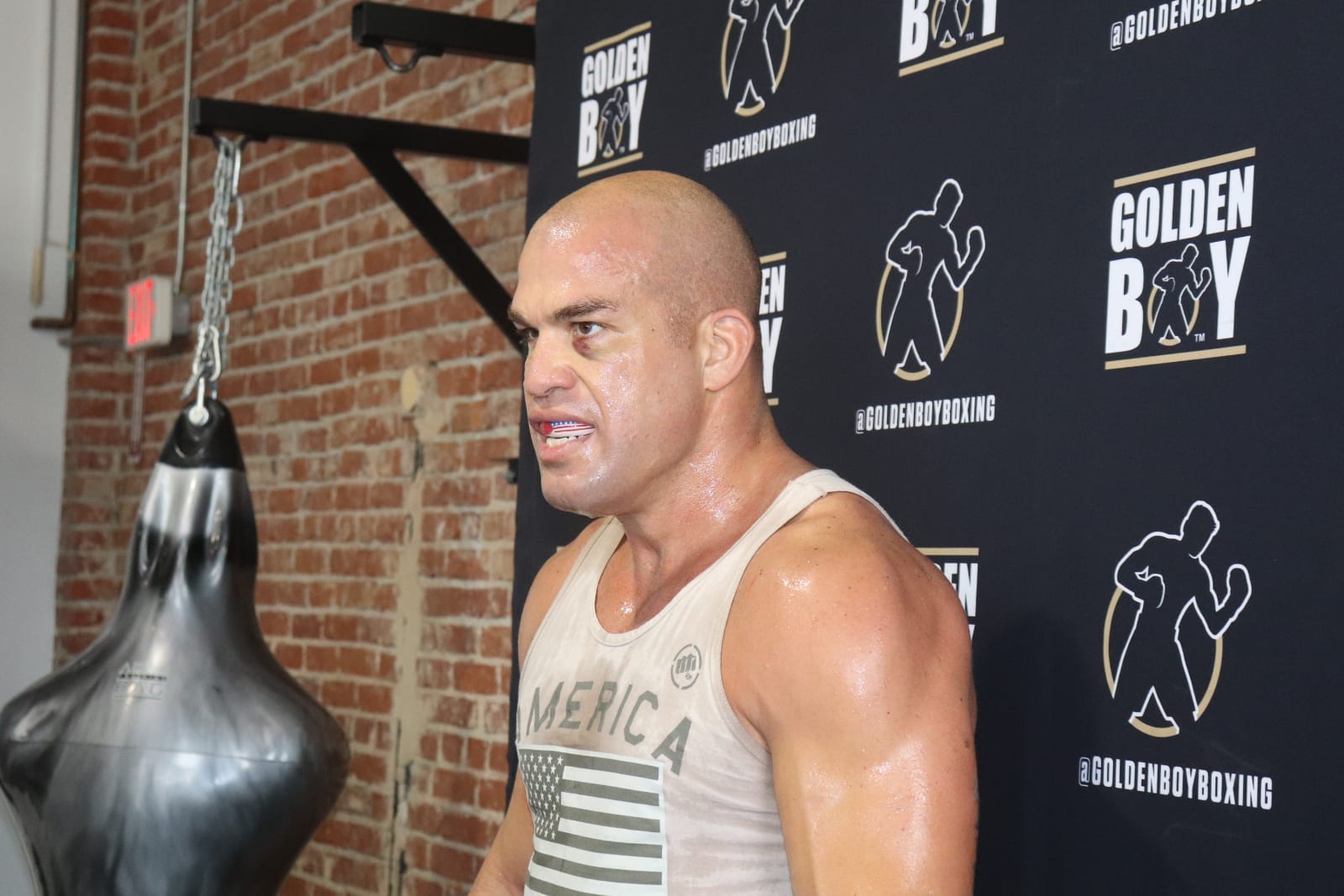 Former UFC light heavyweight champion Tito Ortiz caused a stir this week when he made comments in an interview in which he said he poses a tougher challenge to current champ Jon Jones than his longtime rival Daniel Cormier.
"I think I would do a lot better against Jon Jones than Daniel Cormier, because Cormier is just a shorter guy (with) bigger legs, bigger torso," Ortiz explained on the Domenick Nati Show. "He's just a big, big guy. Jon Jones is long and lengthy. I'm going to get in the inside and try to overpower some of the positions. But if it would be Jon Jones, I would think I'd have a great chance against (him)."
However, after some stinging retaliation in the media (and from Cormier), Ortiz, 44, has walked back those comments in an apologetic Instagram video.
View this post on Instagram
"This message goes out to Jon Jones and Daniel Cormier," Ortiz says. "I did an interview earlier this week and the reporter asked, 'How would I do against Jon Jones in my prime?' And my response was in a negative and disrespectful manner to both fighters.
"Jon Jones, you're one of the greatest light heavyweight champions to ever grace the Octagon. Daniel Cormier, you're one of the greatest light heavyweights and the greatest heavyweight champion to ever grace the Octagon. I respect both of you guys tremendously and for the first time in my career, I was in the wrong in this interview. So I hope you guys can take my apology because I respect both you guys like no other in and out of the cage."
Ortiz, who is scheduled to face former WWE champ Alberto Del Rio in a mixed martial arts contest under the Combate Americas banner later this year, has won four of his last five fights, taking in wins against Alexander Shlemenko, Stephan Bonnar, Chael Sonnen and, most recently, Chuck Liddell but any chances of an actual match against either Jones or Cormier are exactly nil
Comments
comments