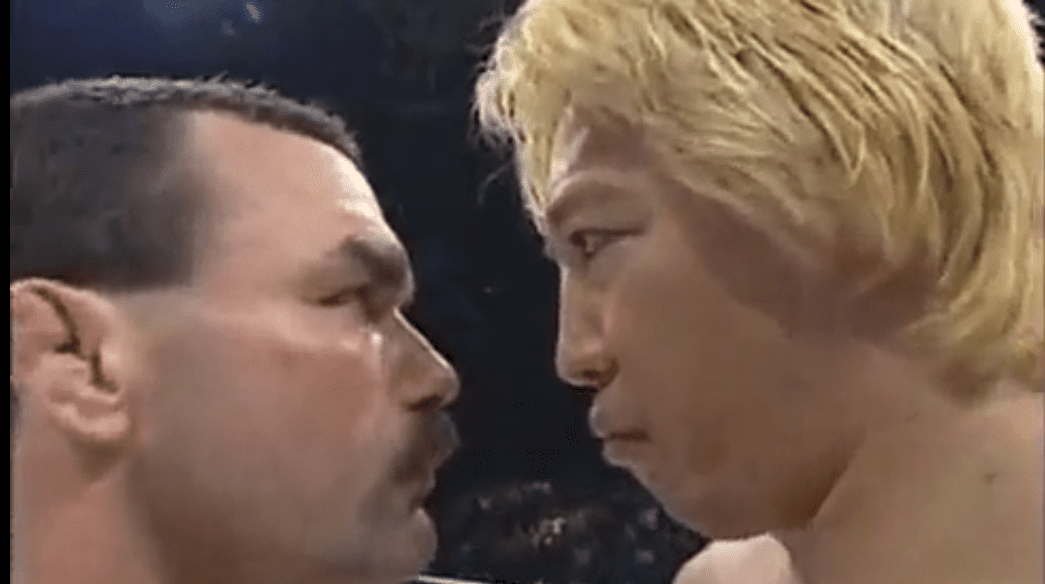 Yoshihiro Takayama, one half of the most memorable brawl in mixed martial arts history, has been paralysed from the neck down after suffering a spinal chord injury.
The injury came in May, when Takayama was professional wrestling and a 'DDT' move delivered by his opponent went awry. Multiple reports, including Japanese site Kakutolog, have confirmed the news.
Takayama is well known by mixed martial arts fans as the man Don Frye stood toe-to-toe with in the Fight of The Year 2002. The two came out of their corners, grabbed each other by the back of the head with a their left hand and proceeded to punch the other man in the face with the right.
Frye went on to win the bout, but it's still regarded as one of the most famous visuals in MMA history.
—
Comments
comments