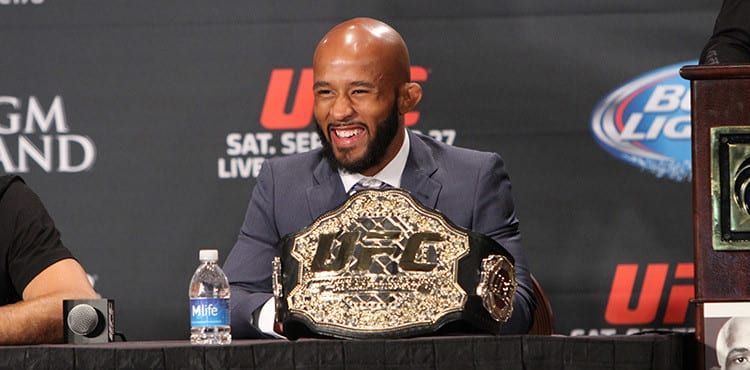 In what could be a monumental move in the history of mixed martial arts, the UFC are believed to be close to an agreement with ONE Championship that would see Ben Askren and Demetrious Johnson trade promotions.
The deal would see both fighters released from their contracts in order to sign with the other company, and would be the first huge 'trade' between MMA promotions. The news was revealed by ESPN's Ariel Helwani.
The connotations are hard to quantify. Johnson, the former flyweight champion, holds the UFC record for most title defences in history, although there are consistent rumblings the 125-pounder has never felt truly appreciated by the promotion he made his name in.
As for Askren, he has long been on the outside looking in when it comes to the UFC, despite his obvious desire to compete on the sport's highest level. Up until now, however, a longtime standing personal issue with UFC president Dana White appears to have kept him away from the UFC's 170-pound division.
— Ben Askren (@Benaskren) October 22, 2018
–
Comments
comments