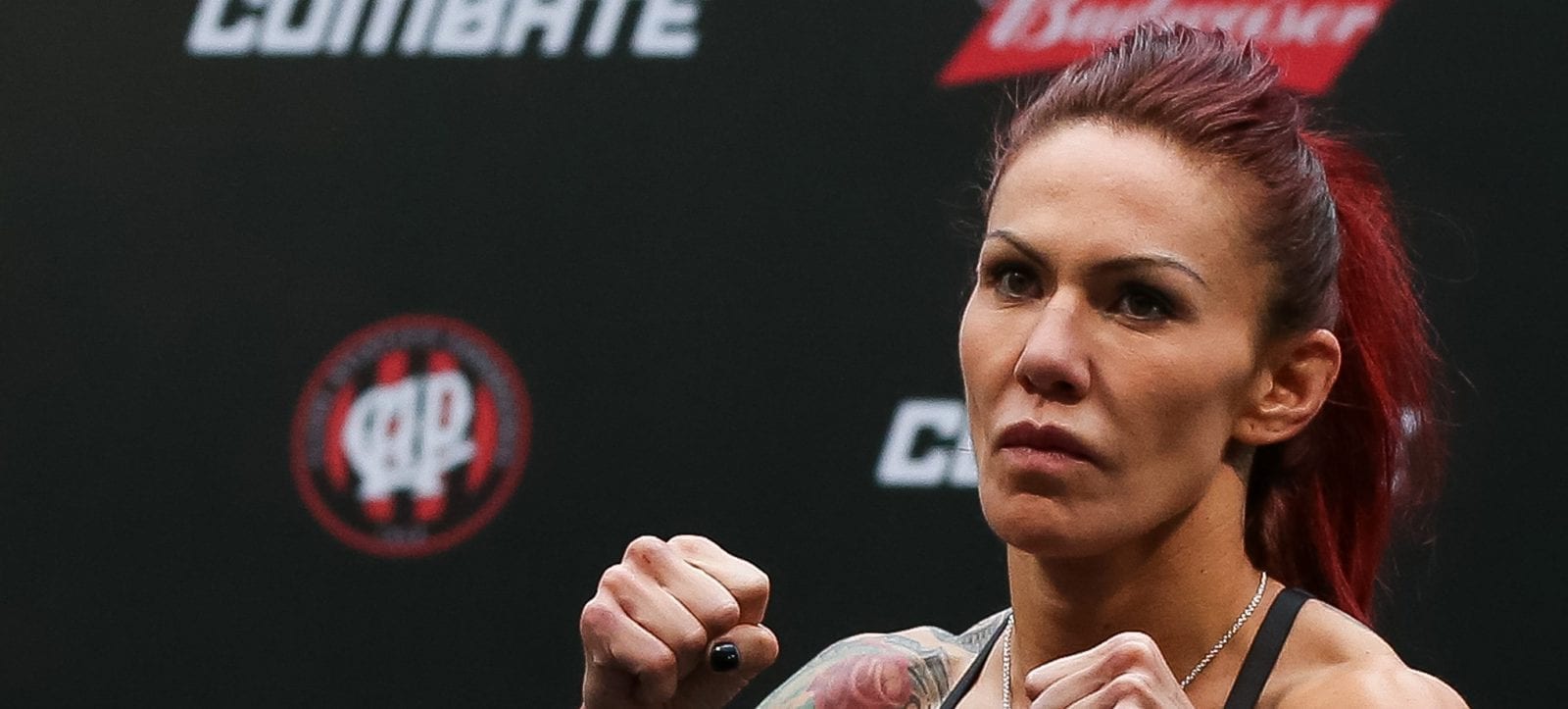 Just a few weeks past Conor McGregor vs. Floyd Mayweather, and it seems we're close to our second high profile crossover from mixed martial arts to boxing.
With her promotional contract with the UFC expiring in October, UFC women's featherweight champion Cris Cyborg is eyeing an opportunity to move into boxing. The news was first reported by Ariel Helwani.
It would be a stunning turn of events. Cyborg only recently won the promotion's 145-pound title, a belt that was essentially introduced just for her. Her victory over Tonya Evinger at UFC 214 had been seen as a turning of the page, after her and the UFC had encountered numerous issues over the past few years.
Cris Cyborg applied + was granted a boxing license in Calif., CSAC confirms. She intends to pursue a career as Jr. Middleweight. @criscyborg

— Ariel Helwani (@arielhelwani) September 7, 2017
In addition to her boxing license, Cyborg has also been granted a federal boxing ID from CSAC. By all accounts, she's serious about this.

— Ariel Helwani (@arielhelwani) September 7, 2017
After winning the title, however, Cyborg had seemed more open to continuing her run with the UFC, and the promotion's brass seemed to be feeling apologetic about their previous treatment of the dominant featherweight. Should Cyborg decide to move to boxing, it could well strike a death toll to the ill-fated women's 145-pound weight class in the UFC, with Cyborg being the only natural featherweight on the roster.
Cyborg's interest in the sport of punching isn't new. Earlier this year she released footage of her sparring against two time Olympic Gold medalist Claressa Shields, who was very complementary of Cyborg's skills, claiming the Brazilian would be in a 'very competitive' against top tier women's boxers.
"It would be not be hard for you," Shields said in June. "A year of just training in boxing, six months, you'll able to take on some of the top girls. [Cyborg's] physically strong, physically fast, very athletic. Only thing, you just gotta work on the whole breathing thing. I think MMA and boxing is like swimming and running, especially when it comes to breathing. Cris is strong, she's fast."
In a time where star power appears to be on the low side in mixed martial arts, it'll be interesting to see how the UFC reacts to potentially losing one of the biggest names in women's MMA.
Comments
comments