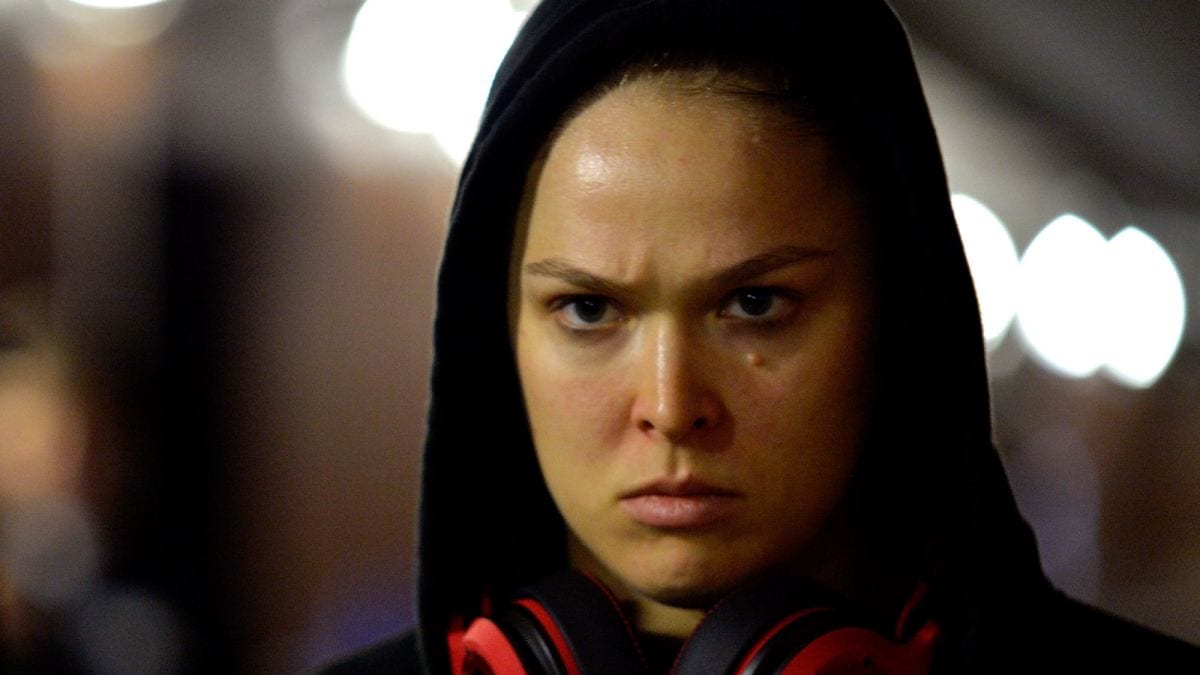 For months it has been speculated that Ronda Rousey's next move won't be in a UFC octagon but rather in the realm of professional wrestling.
Those rumours seem to have been given substantial weight today as MMAJunkie and USA Today report that the former UFC women's bantamweight champion, and one of the biggest stars in the brief history of mixed martial arts, is set to sign a deal with World Wrestling Entertainment.
USA Today reported the story using anonymous sources with knowledge of the situation but wished to withhold their identities, as the deal has yet to be formalised.
Rousey has been a long-time fan of professional wrestling, even transplanting her nickname 'Rowdy' from that of legendary professional wrestling performer Roddy Piper. Rousey has already appeared on WWE programming, appearing in a segment in September in which she supported real-life friend and fellow mixed martial artist Shayna Baszler (who recently signed a WWE deal of her own). In the backstage clip, Rousey threatened WWE performer Charlotte Flair saying: "You name the time. You name the place."
Could that time and place be Wrestlemania next year? The annual event is the WWE's flagship show of the year and the company traditionally add big-name talent from outside of the organisation to help boost its profile. Floyd Mayweather, Mike Tyson, as well as Rousey a couple of years ago, have all appeared on the event in recent times.
Rousey has been learning the ropes, so to speak, at the WWE's High Performance Centre in Orlando, Florida.
Comments
comments