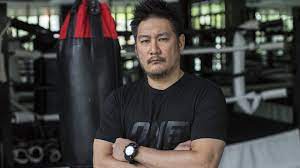 ONE Championship are currently hemorrhaging money, it would seem.
In news that stands in stark contrast to the company's often bullish claims about it's own successes — both financial and other — ONE Championship's annual financial filings with ACRA, as obtained by BloodyElbow.com, display a loss of $ 111 million.
Per the report, ONE reported around $56 million in "marketing expenses," $50 million in "administration and other expenses," and $36 million in "other."
Despite the news, the promotion maintained their business plan will see them a return on investment, and will eventually see them become a profitable outfit.
"We continue to grow our revenue year-on-year and enhance our cost efficiencies. We're confident that we're on a clear path to build a sustainable and profitable business in the long term," a Group ONE Holdings (parent company to ONE Championship) spokesperson said in a statement to Bloody Elbow.
"2020 was an anomaly due to the restrictions imposed upon us by the global pandemic as we were unable to host any live events for several months. In 2021 as restrictions started to lift, we were able to resume investment in our core product of live events.
"We've gone from strength to strength in 2022 with multiple partnerships launched across the world that will have a significant impact on our future revenue and profitability as we continue to grow our brand globally."
The tone of that statement falls in line with previous comments made by ONE Championship CEO Chatri Sityodtong.
"I'll just say like look, the internet is a dangerous place if you believe everything you read," Sityodtong said, speaking in September of last year. "There was tons of inaccuracies, tons of errors, it's not even like one or two, if it were just like one or two I would point it out. I mean like, it's not worth addressing. Again, it's like I said, um, like, I like to let the truth speak over time."
According to their filings, however, as of December 31, 2021, ONE Championship have total losses of $383 million.
Comments
comments