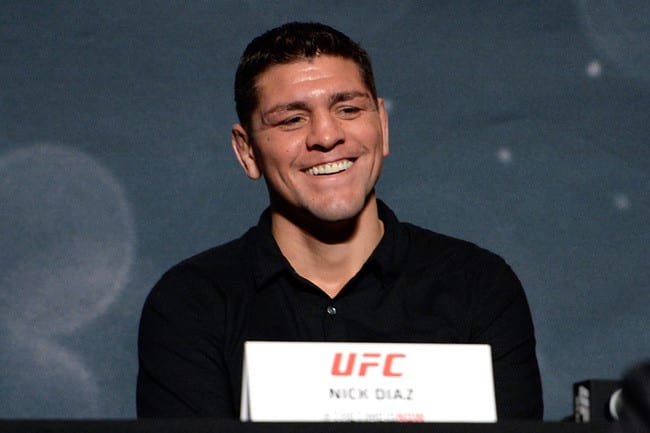 Nick Diaz is, after four years, back to fighting.
The older Diaz brother has, according to a report by ESPN's Brett Okamoto, agreed a deal with the UFC and UFC president Dana White to fight at UFC 235 against Jorge Masvidal. UFC 235 takes place March 2.
It would see Diaz back in the Octagon for the first time since a January 2015 contest with Anderson Silva, which was ruled a no contest after both men failed drugs test — Silva for performance enhancers, Diaz for marijuana metabolites.
In turn, Masvidal will compete for the first time since last November after taking time away to heal from long standing injuries. He and the Diaz brothers have long made their respect for the others fighting styles and attitudes.
Before his prolonged hiatus, and before his younger brother Nate had a brace of contests with Conor McGregor, Nick Diaz was one of the bigger names in mixed martial arts and by far the more well known Diaz brother. His fight against Georges St-Pierre was, in its time, one of the bigger rivalries in the sport.
Comments
comments