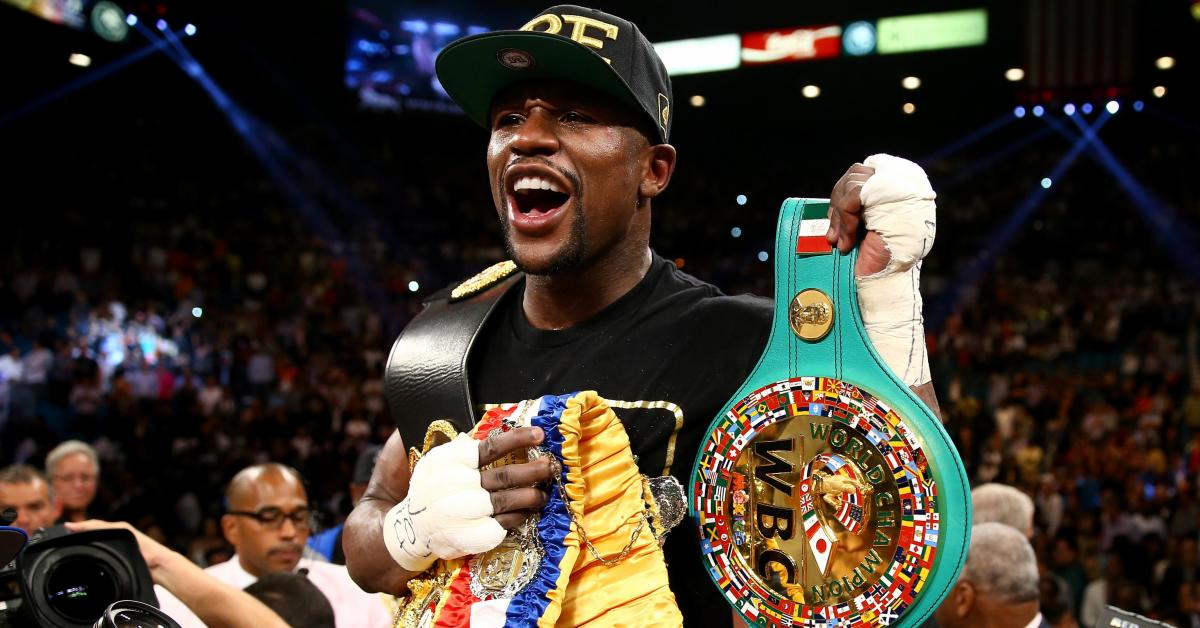 Floyd Mayweather says his contest with Tenshin Nasukawa will take place after all.
The undefeated boxer has now walked back his previous comments (which in turn were a walk back from his previous, previous comments) and revealed he and Japanese promotion RIZIN were still in talks regarding a potential meeting between Mayweather and Nasukawa at the end of the year.
After taking part in a press conference in Japan a couple of weeks ago, Mayweather had announced he had been tricked by RIZIN into promoting a real fight with mixed rules after agreeing to an exhibition. Apparently, that exhibition (focus on that word) is back on. There will be no mixed rules.
"It's gonna be a little boxing exhibition," Mayweather said, speaking with TMZ. "No kicking at all. I'm moving around with the guy for nine minutes. And of course it's gonna be the highest paid exhibition ever."
"I went over there, it happened to be a huge press conference," Mayweather continued. "So then of course, I didn't want to throw a lot of my people under the bus. So, I basically told them, this is not gonna work out.
"We're gonna make it happen. So like I said before, it's a no-brainer. Just because I'm retired from boxing, people don't think that I can still go out — I still make appearances worldwide and still make a ton of money. It's not like I'm 60 or 70 years old. Even if I'm 60 or 70 years old, I'm still gonna have the same lifestyle. Why? Smart investments."
Comments
comments