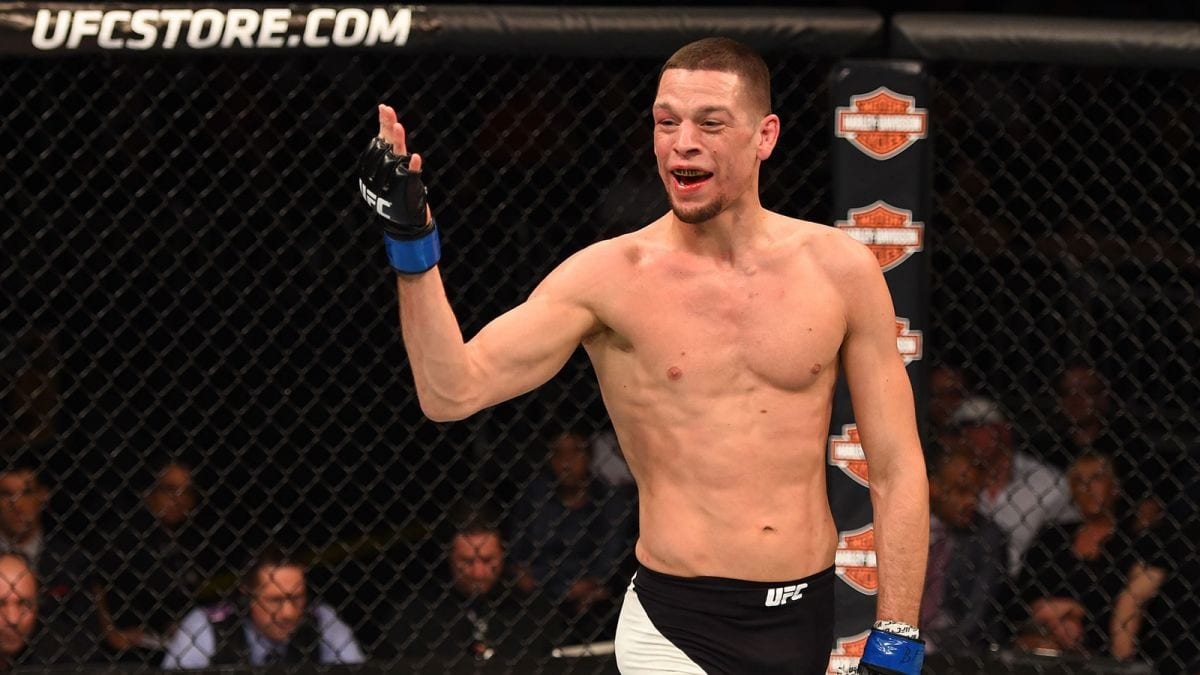 The UFC's traditionally stacked end-of-year card is just six weeks away and as of right now UFC 219, which is scheduled to take place inside the T-Mobile Arena in Las Vegas, is still without a headliner.
That might be set to change in the coming days however, as reports have emerged that the UFC is in talks to book a welterweight title bout between champion Tyron Woodley and Nate Diaz to sit atop the card. Diaz has not competed in the UFC since losing a decision to Conor McGregor in the main event of UFC 202 in August of last year.
Speculation of a potential bout between Woodley and Diaz began, as it often does, online. Speaking with FloCombat, 170-pound kingpin Woodley said that he was in talks for his next bout.
"Don't be surprised if you see me in the next couple days announce a fight," the champion said. "It's a sport about risk and reward. It's a sport about becoming a legend. You look at guys that have stepped up on last minute and it changed their lives. I don't think that I should be any different.
"…At the end of the day, none of the people in my division right now are the fight that are going to get me to legendary status," he added. "Get me to the point where I'm a household name. I'm looking for that and I might have found that fight."
Speculation intensified after it emerged that Diaz's strength and conditioning coach had posted to Instagram saying that Diaz is currently in training camp and that it's a "champ camp".
Ariel Helwani of MMAFighting.com later confirmed the reports that the UFC is investigating the feasibility of the bout:
This was the rabbit in the hat I eluded to yesterday on the show. No deal yet, I'm told. They are getting creative. Couple other ideas, too. Event is 6 weeks away and no main event. https://t.co/96XuOBHzll

— Ariel Helwani (@arielhelwani) November 15, 2017
Though traditionally a lightweight, six of Nate Diaz's Octagon appearances have come in the welterweight division and his record at 170-pounds currently stands at 3-3. The Stockton native had previously stated that he wouldn't fight again unless it is a third bout against Conor McGregor but it appears his head may have been turned by the thought of a title shot at 170-pounds. His older brother Nick unsuccessfully challenged Georges St-Pierre for the welterweight title in March 2013.
With UFC 219 just six weeks away, you can expect to hear an update to this situation very shortly.
Comments
comments