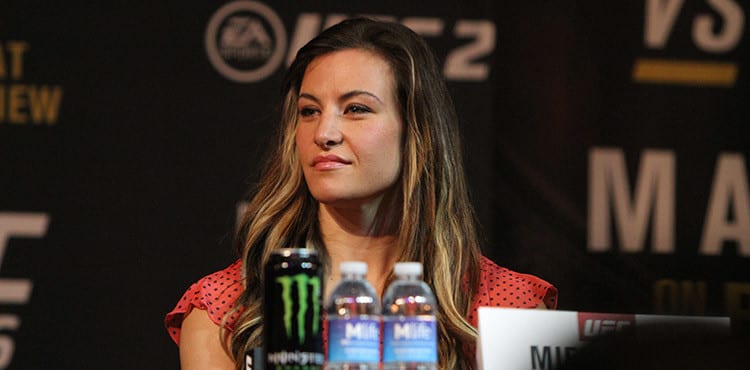 Miesha Tate is coming back.
The former UFC bantamweight champion has decided to un-retire to meet Marion Reneau on July 17, per ESPN, marking her first contest in nearly five years. She last fought to a unanimous decision defeat against Raquel Pennington at UFC 205, where she famously decided mid-fight she no longer wanted to continue her fighting career.
Now, after some time away from competition working for ONE Championship in an administrative role, her passion has clearly returned, telling ESPN: "My heart is full of passion, the fire has been lit! The sport has been calling for me, it's time I answer."
Tate's legacy in mixed martial arts is already secure as a pioneer of women's fighting. Her rivalry with Hall of Famer Ronda Rousey secured the women's bantamweight division in the UFC, and her title win against Holly Holm at UFC 196 was considered one of the best match-ups in women's history.
Interestingly, Reneau, 43, has already decided the Tate bout will be her last in the sport.
Comments
comments