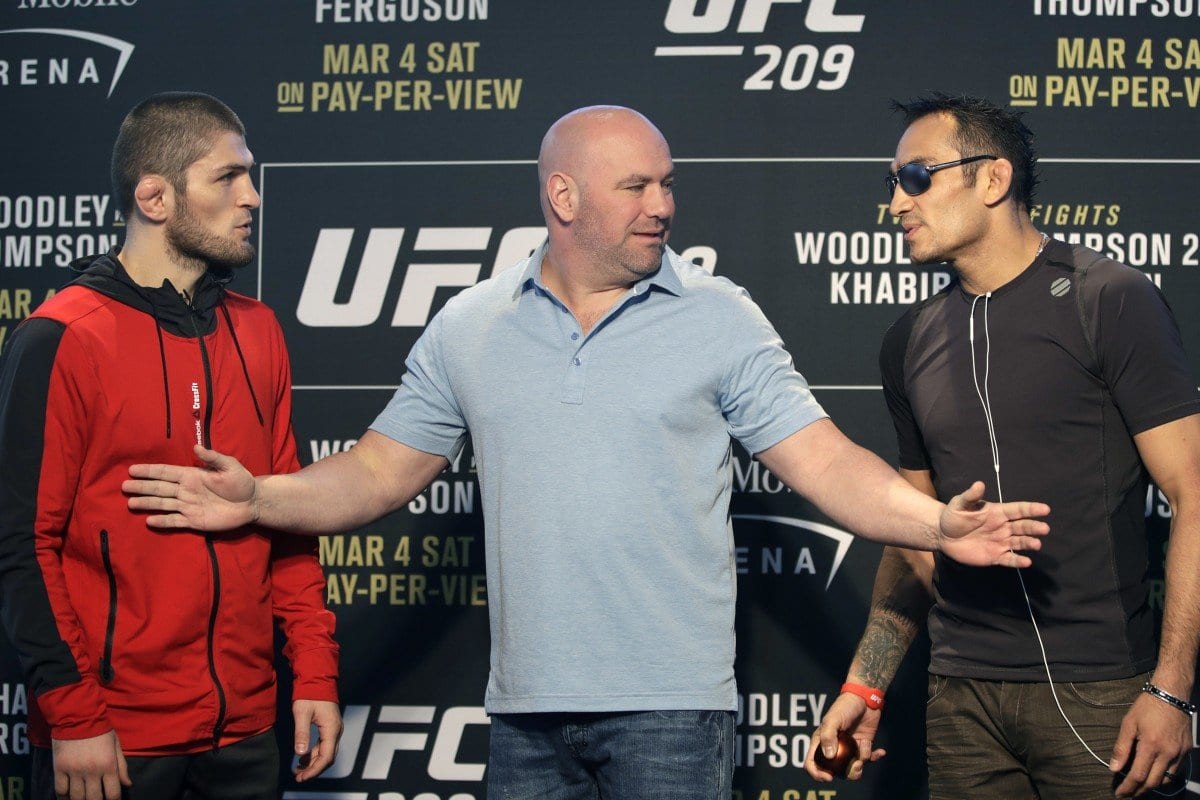 Once again, the UFC are getting ready to book Khabib Nurmagomedov vs. Tony Ferguson.
The promotion are aiming for the long-awaited lightweight clash to take place on April 18 in Brooklyn, New York. ESPN's Brett Okamoto first reported the news, per UFC president Dana White. Should the company make the fight, it will be the fifth time the two have been set to fight, with a previously scheduled contest being scrapped on every occasion.
Nurmagomedov pulled out of the fight in both 2015 and 2017 due to an injury and a failed weight cut, while Ferguson pulled out himself in 2016 and 2018. Famously, the two were meant to meet in Brooklyn last year, only for Ferguson to trip over a wire during media duties for the UFC.
The two have mutually stunning runs at 155 pounds, and fans have long clamoured to see the pair in the Octagon against each other.
Comments
comments