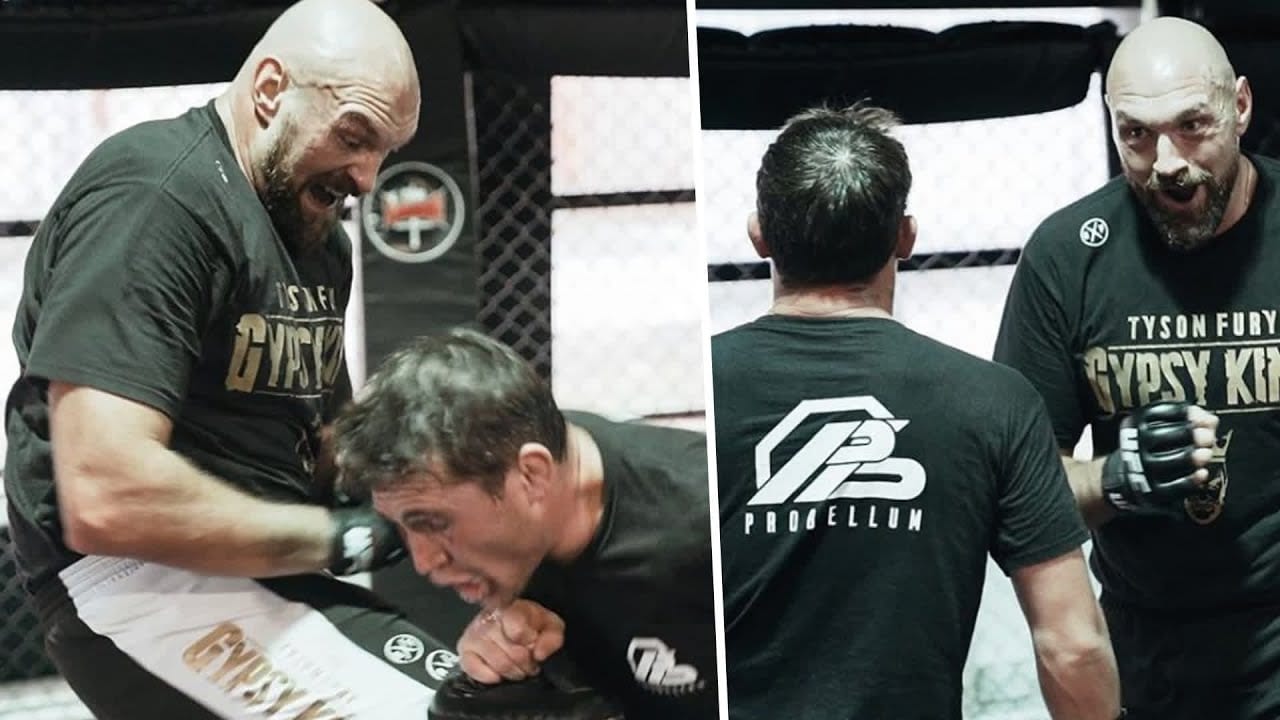 When Tyson Fury showed up to train with Darren Till, the UFC middleweight believed it would be him teaching the boxer things.
Instead, Till says, it was him who picked up a few things in the meeting.
"It was good you know," Till said, speaking to BT Sports. "I had a terrific chat with him after we trained, but I thought to myself he's gonna come down and he's gonna learn a few techniques and that's it. He said to me when we started, 'I've come to train, you know. I've come to train hard'. Okay, let's crack on. And I'd just fought, and even though my knee was niggling a bit, I thought okay he's come to train, he's gonna get some training.
"[So I said] I'm gonna teach you what I think you need to know about MMA. If you're considering this, I'll teach you what I think you need. … We done a hard hour, I swear we done a hard hour. Afterwards he was chatting to me — obviously everyone knows the mental side of things that he went through — I swear that guy's got a rock-solid mentality. Like an unbelievable mentality. I thought mine was strong. [He made me step back and say] the stuff that comes out of his mouth is next level."
'
As far as Fury actually competing in mixed martial arts, Till isn't completely sold on the idea it will happen, but he'd love to see it.
"I think it's about a 70/30. 70 yes, 30 no. We gotta remember boxing to MMA is very different as well. A lot of things, especially pay. … I'd love to see it for the entertainment factor. He'd probably do well, you know, whoever he gets. Maybe Stipe probably thinks he can box him. I don't think so. I hope so.
–
Comments
comments