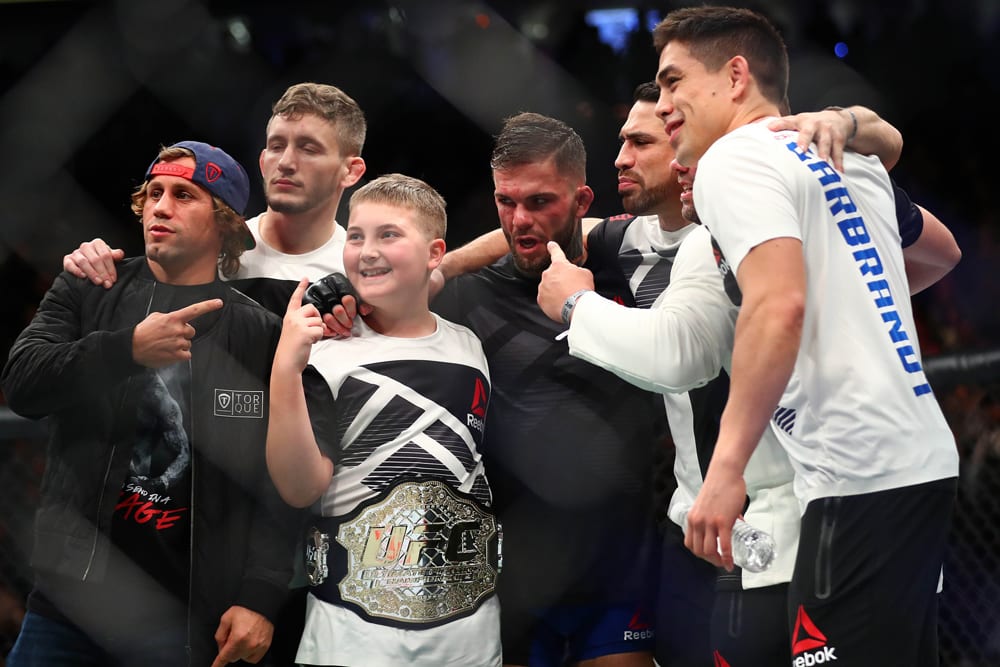 According to a report from Jim Edwards of MMANytt.com, Justin Buchholz has left his position as a coach at Team Alpha Male.
Buchholz assumed the role as the de facto head coach at the Sacramento fight team more than two years ago after changes among the coaching staff, which previously saw the likes of Duane Ludwig and Martin Kampmann serve in various capacities, but confirmed today to Edwards that he has severed most of his ties with the gym.
With Team Alpha Male growing to be one of the most respected fight camps in the sport, its owner Urijah Faber had speculated that Buchholz may struggle to keep up with the increased membership in the head coach role he had (temporarily at least) occupied.
Speaking on the Slip N' Dip podcast (against, per MMANytt) last November, Faber commented on the changes currently underway at the gym.
"I think Justin is maybe having a little trouble with having more guys in on practice," Faber explained. "It was kinda his idea for him to step into more of a kickboxing role. I'd love for him to be as a head coach. There's a lot of guys that he will be a lead coach for and there's a lot of guys that won't have him as a lead coach. So it's not necessarily like a shaking up, everything is pretty much the same."
Those words were lent further credence when Buchholz cornered Cynthia Calvillo in her bout against Carla Esparza at UFC 219, as well as Darren Elkins' recent win against Michael Johnson. Per Edwards' report, Buchholz will continue his work with those fighters.
Buchholz has yet to comment further on the story.
Comments
comments