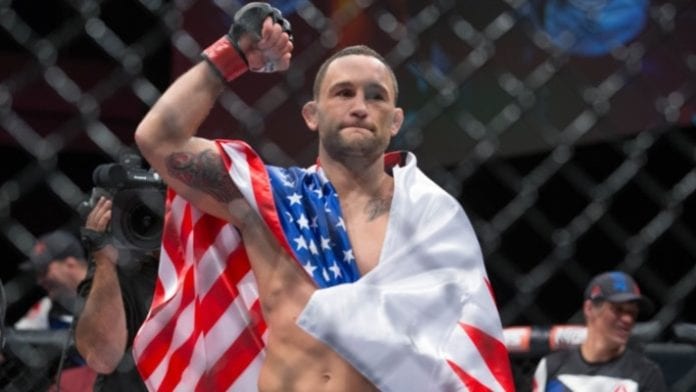 Frankie Edgar will not compete at UFC 218 against UFC featherweight champion Max Holloway.
Edgar was set to meet the new champion Holloway in the main event of the December 2 card, where he could have potentially become the fifth person in history to hold two UFC titles in two divisions. Unfortunately, after suffering an injury in training, the former lightweight champion has been forced to withdraw from the contest after being ruled unable to fight. Brazilian outlet Combate first reported the news.
The UFC are reportedly looking for a replacement for Edgar, and give Holloway his first chance of defending his title, which he won earlier this year by defeating Jose Aldo.
Earlier today, the champion posted a meme to air his apparent frustration, although at the time reports of Edgar's injuries were unpublished.
As of yet, no replacement has been announced, but there are a couple of potential contenders lying in wait. Cub Swanson is scheduled to face Brian Ortega a week after UFC 218 on December 09, and former champion Jose Aldo is set to face Ricardo Lamas a week after that on December 16.
Either way, it's a disappointing turn of events and a real blow to Edgar. His contest against Holloway was set to be his third attempt at the 145-pound title, and his first that didn't involve Jose Aldo.
UPDATE:
Edgar has taken to his Instagram to confirm the news, simply noting he had been "hit with a minor setback but should be back to full contact in six weeks or so. Thanks to the UFC for always having my back. Max I'll see you soon down the road."
—
Comments
comments