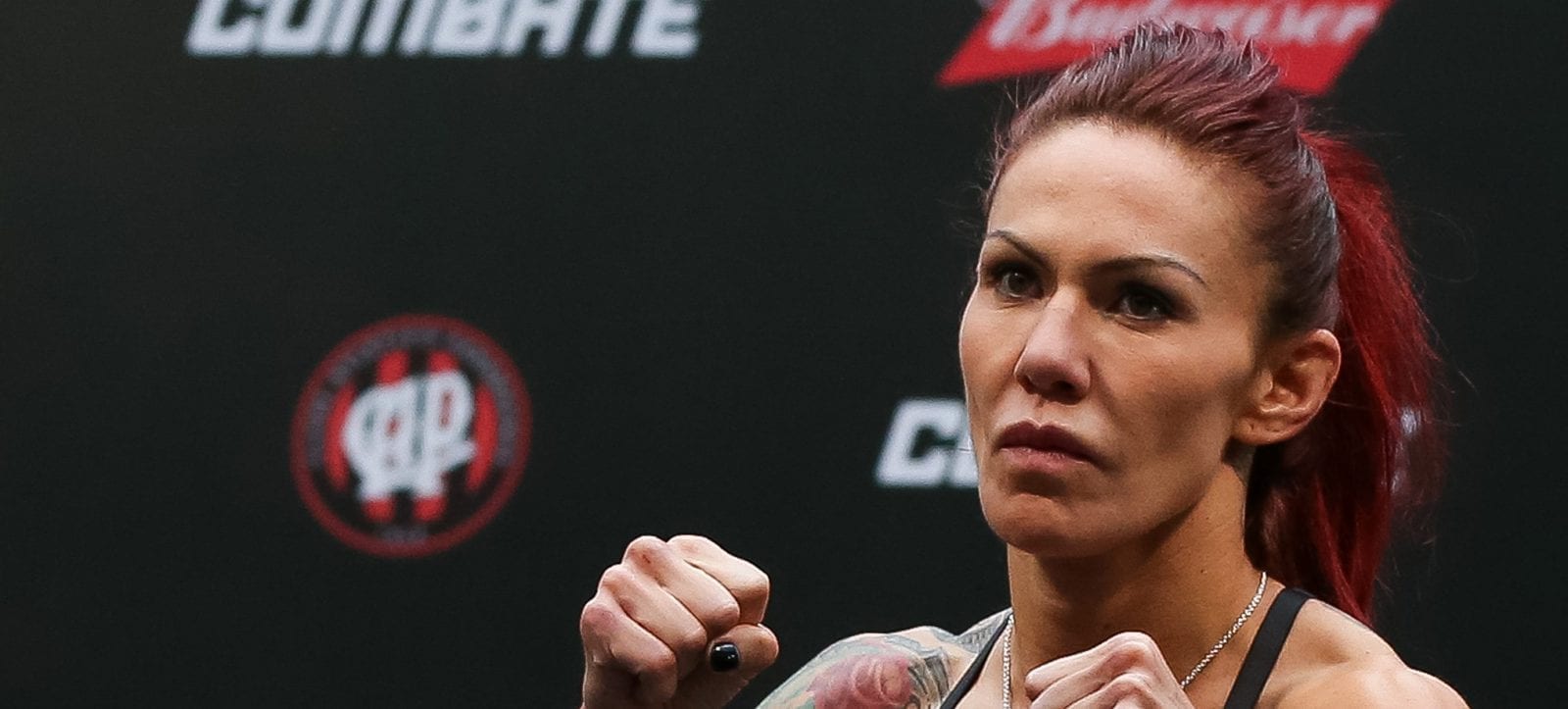 A bunch of fighters, plenty of whom have personal issues with each other, all brought to one location and given alcohol? What could go wrong?
Well, at the UFC Fighter Resort this weekend, Cris Cyborg and Angela Magana came to blows after a heated discussion erupted. Cyborg was supposedly confronting Magana over a series of mean spirited social media messages posted by Magana over the past few months, before punching her in the face. Magana did not return fire.
The news was first reported by Ariel Helwani.
Cris Cyborg & Angela Magana just got into an altercation at the retreat. Words exchanged, tempers flared and Cyborg punched Magana.

— Ariel Helwani (@arielhelwani) May 21, 2017
Both Cyborg and Magana confirmed the news via social media, with Magana stating she would be pressing charges against the featherweight.
Cris Cyborg just confronted Angela Magana for her numerous derogatory social media posts and things got heated.

— #UFC214 #LetsGoChamp (@criscyborg) May 21, 2017
I was the victim of roid rage today. Hope it was worth your job. Sue happy lawyers hitting me up left and right now #Cyborg

— Angela Magana (@AngelaMagana1) May 22, 2017
Lets be clear I did not call cops UFC did. But I decided to press charges after speaking with them. I have my teeth pic.twitter.com/BKrAMpz8Sy

— Angela Magana (@AngelaMagana1) May 22, 2017
While is currently no footage of the incident in circulation, fellow UFC athlete Bec Rawlings (and Magana's personal friend) claims to have video and has publicly offered it to TMZ.
As of yet, there has been no official statement from the UFC, and any punishments for Cyborg's actions are as yet unknown.
Comments
comments