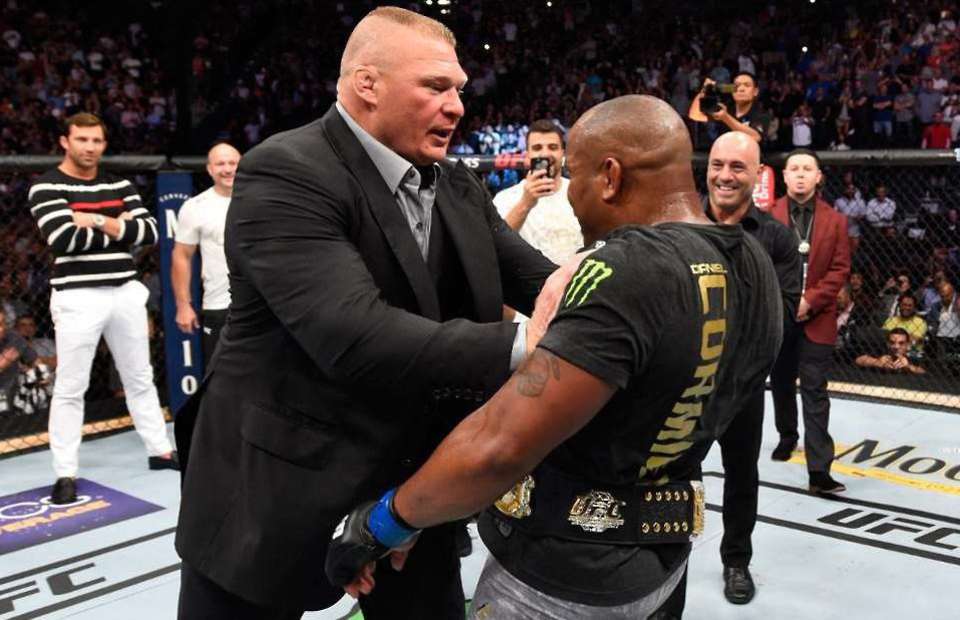 It looks like we won't be seeing the return of Brock Lesnar after all.
According to a report by ESPN, Lesnar called UFC president Dana White to inform him he'd be retiring from mixed martial arts and would no longer be considering a return to the Octagon. Almost immediately, the UFC began working towards a rematch between heavyweight champion Daniel Cormier and the man he defeated for the title, Stipe Miocic.
The UFC are aiming to host the event in Anaheim, California on August 17, and both Cormier and Miocic are said to have verbally agreed to the bout.
It would mark Miocic's first fight since losing the world title to Cormier via knockout in the first round. Cormier had said he'd planned to retire in March of this year on his 40th birthday, but it's believed the Lesnar contest and the potential payday attached to it kept him interested in competing.
While Lesnar is no longer an option, evidently Cormier still feels he's able to compete with the best in the sport.
Comments
comments