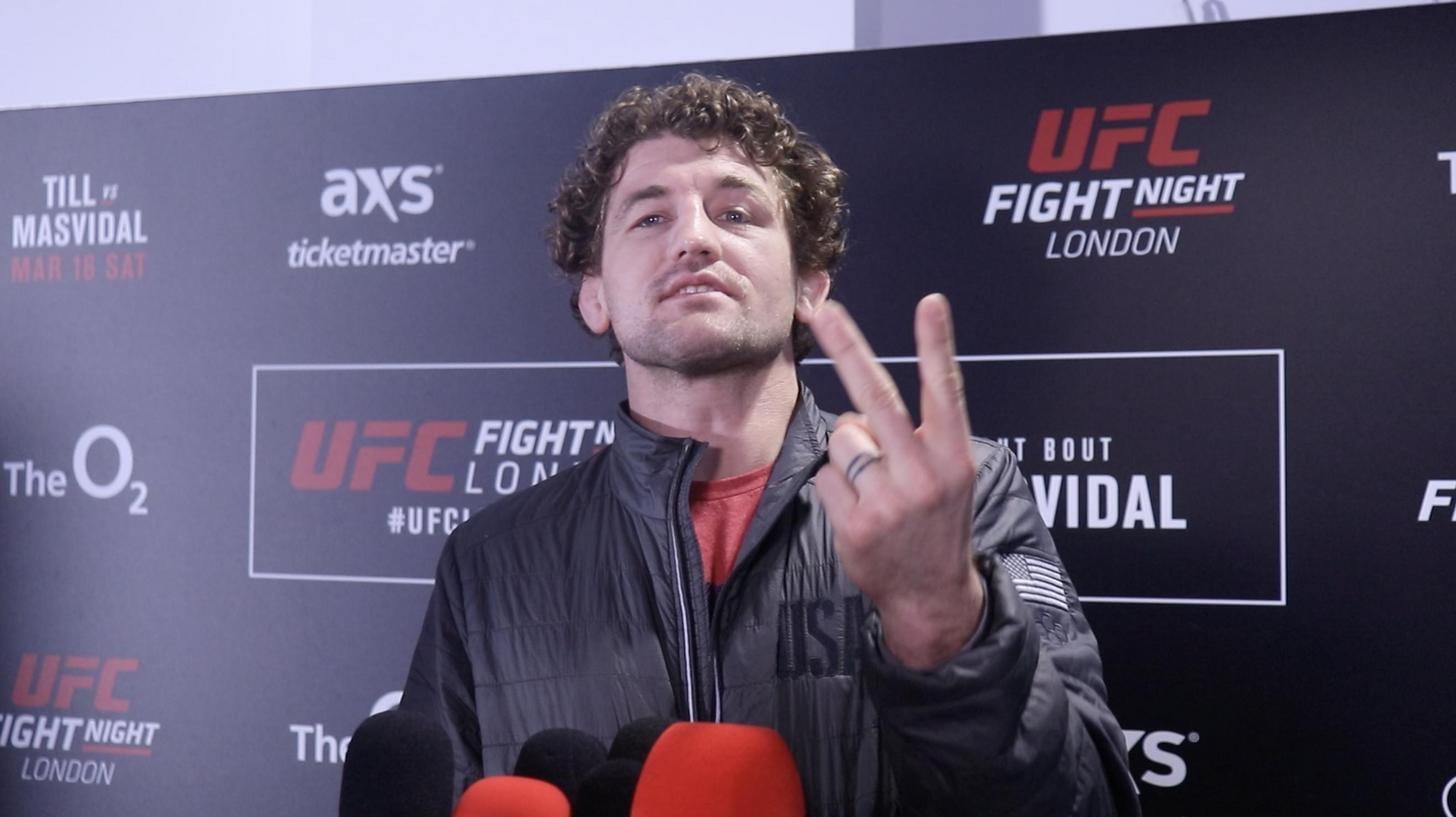 After a week of back and forth, Ben Askren and Jorge Masvidal are ready to go.
The two outspoken welterweights have verbally agreed to meet at International Fight Week's UFC 239, supporting the main event of Jon Jones vs. Thiago Santos and the co-main event of Amanda Nunes vs. Holly Holm. ESPN's Ariel Helwani first reported the news.
Askren and Masvidal have been linked ever since they crossed paths in London, where Askren appeared as a guest fighter to antagonize both the American and other headliner Liverpudlian Darren Till. In the end, it was Masvidal who emerged victorious, and as such earned Askren's further provocation and trash talk.
After Askren accused Masvidal of turning down the contest, Masvidal took to his own social media to fire back yesterday.
"I can't believe it," Masvidal said. "I got these two little sluts. You might know them or you might not. One's from England, and the other's from some suburb — I don't know, and I don't give a fuck — calling me out. One of them's not in the top ten, and the other one that is hasn't got a victory in the UFC, didn't make the dude tap, Robbie Lawler, didn't put him to sleep.
"But [Askren], you think you have a win in the UFC. Who are you fookling? You might fool the crowd, but you don't fool me playboy. Because when I seen you in the hotel, you ran away like a little bitch when I tried to talk to you. [You said], 'Ah, I wish you good luck and we'll talk after your fight'. And I was pretty ready to slap you up if you said anything disrespectul, thank goodness you didn't, and you walked away."
UFC 239 takes place on July 6.
Comments
comments