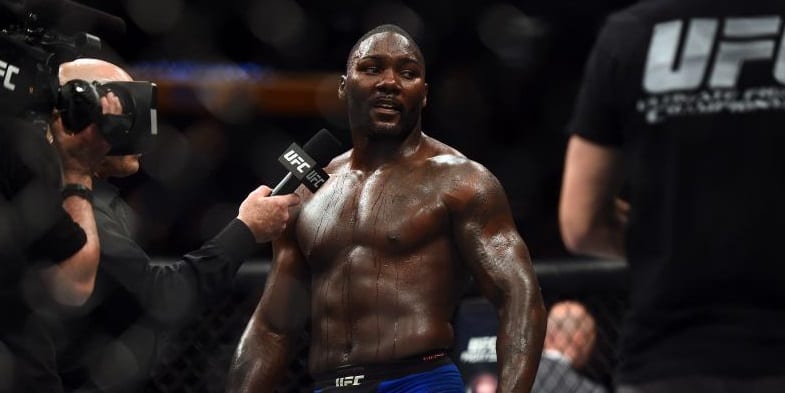 We could be seeing a Rumble in the Octagon in the near future.
In a report by ESPN's Brett Okamoto, Anthony 'Rumble' Johnson's manager Ali Abdelaziz has confirmed Johnson is getting ready for a return to the UFC next year, and plans to compete at heavyweight. Johnson is a two time light heavyweight title contender.
Per the UFC's partnership with USADA, athletes returning from retirement are required to be tested for six months before they're eligible to compete in the Octagon, which ESPN reports Johnson is aware of and ready to do. Abdelaziz is quoted as saying Johnson fancies a March 2020 return.
Johnson last competed in the Octagon in a title challenge against Daniel Cormier in April 8, 2017, before he suddenly announced his retirement following the bout. Prior to that, he was seen as one of the most dangerous fighters at 205-pounds, and was regarded as one of the heaviest hitters in mixed martial arts.
While he's never come close to confirming a return before, Johnson has always said should the UFC offer him enough money or a chance to fight Jon Jones at heavyweight, he'd be interested in negotiations. While Johnson would likely need to meet a top contender in the big man division, should Cormier — who just lost his heavyweight title — retire rather than chase a trilogy with Stipe Miocic, then Johnson could find himself in line for a title shot very quickly.
–
Comments
comments