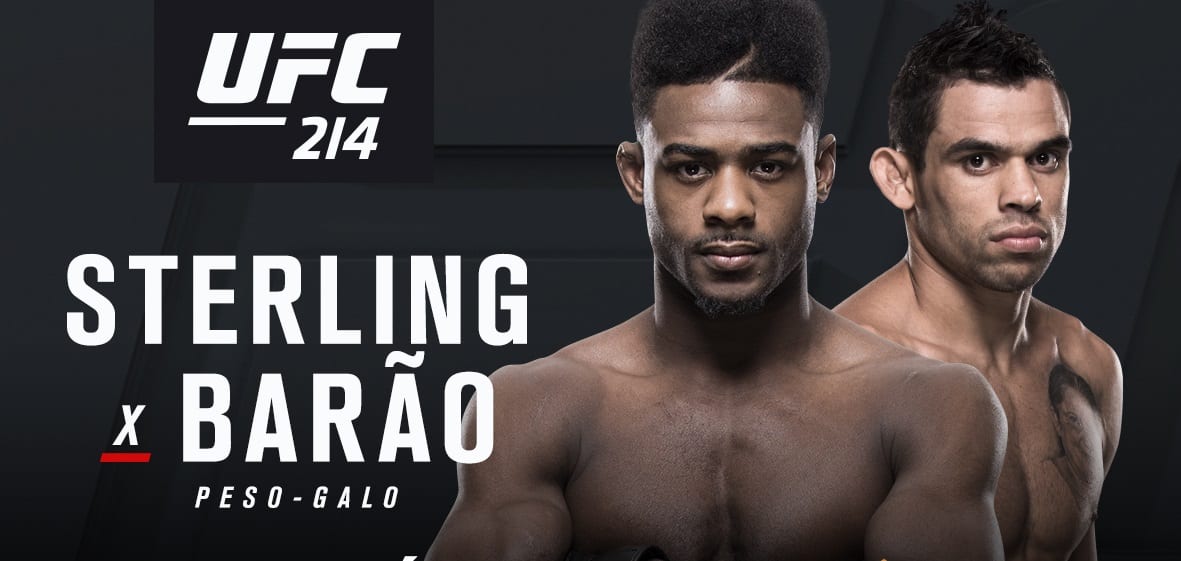 As per a report from FloCombat's Duane Finley, the California State Athletic Commission has taken the unusual step of mandating that the UFC 214 bantamweight bout between Aljamain Sterling and Renan Barão be commuted to a 140-pound catchweight affair owing to former 135-pound champ Barao's past difficulties in making the bantamweight limit in the past.
The most recent time in which Barão was booked to compete in the state of California was for the UFC 177 rematch with TJ Dillashaw, though the Brazilian fighter was removed from the card on the eve of the bout after fainting and hitting his head on a bathtub while attempting to make the 135-pound championship weight limit. It is likely that the NSAC, in their attempts to maintain fighter safety at all times, is attempting to avoid a similar scenario.
Barão has opted to return to the bantamweight ranks where he once held gold after going 1-1 in a run in the featherweight division and his battle with the Serra-Longo trained Sterling should go some way to elevating the winner towards the summit of the division, though will shed no new light on Barão's future ability to clock in under the bantamweight limit.
According to FloCombat's report, Sterling was offered the chance to delay the bout until September but has instead of opted to keep the UFC 214 bout intact.
When asked if he was due any additional money for competing at a catchweight, Sterling said: "That was the most frustrating part because the scale usually beats up Barão like TJ does. But after this fight, it will be the scale, TJ, and Funk Daddy that beats him!"
Comments
comments