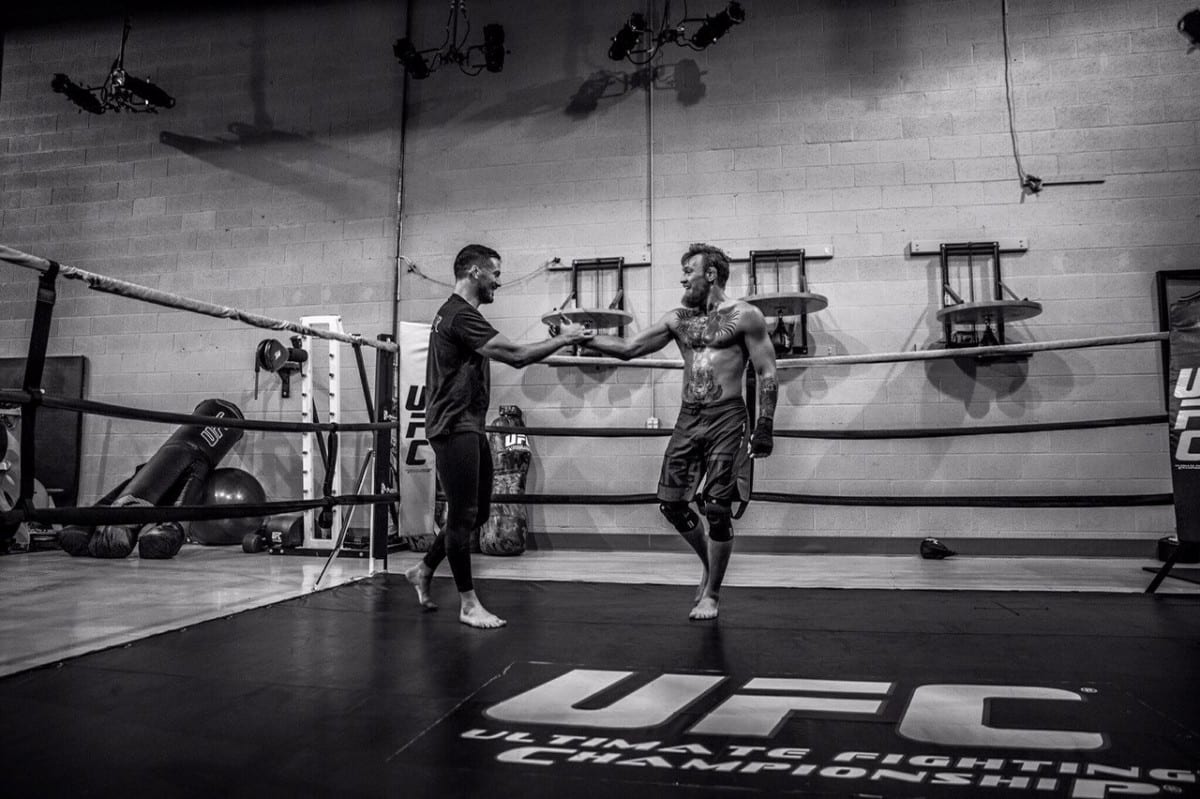 With the majority of the heavy lifting done when it comes to the finer points of the Aug. 26th clash between Conor McGregor and Floyd Mayweather, among the factors yet to be decided upon remains who exactly will be the third man in the ring when the first bell rings for the so-called 'billion dollar fight'.
John Kavanagh has some ideas as to who he would like to see in there and, conversely, who he would like to avoid.
In a Q&A on boards.ie on Tuesday, Kavanagh fielded several fan questions surrounding the mega-fight and stated that he would have concerns should the Nevada State Athletic Commission appoint referee Kenny Bayless to the bout.
"Yes, I'll be objecting to that," Kavanagh said.
Bayless is one of the most high profile boxing referees in Nevada and has officiated several Mayweather bouts in the past and has made his feelings on the McGregor vs. Mayweather bout very clear, prompting the below tweet from Dana White.
Seriously? This is Kenny Bayless who works for the NSAC a potential ref for the fight. Sounds like he works for the crybaby Oscar De La Arum pic.twitter.com/7yLvORqMOQ

— Dana White (@danawhite) June 23, 2017
The appointment of Bayless to the bout would no doubt be a controversial one, given the opinions he cited above could potentially be construed as favouritism for participants in the sport of boxing over those who compete in mixed martial arts.
Furthermore, Kavanagh was asked if he hopes the referee would allow for extended clinch fighting. Mayweather, the fan suggested, often looked for referees who would break up a clinch with relative quickness — a point that Kavanagh disagreed with.
"Actually Floyd likes to hold on, especially after getting hit. Difficult to hold on to someone trained in wrestling though," Kavanagh said.
Who would Kavanagh like to oversee the bout? Speaking to ESPN recently, Kavanagh proposed that Marc Goddard would be the ideal man for the job.
"I think Marc Goddard should be the referee," Kavanagh suggested. "We're already agreeing to boxing rules, boxing fight, boxing ring — everything is done boxing. So, how about an MMA referee that will understand the inside fighting that will go into this fight?"
For more of John Kavanagh's wide-ranging Q&A see here.
HT – PunditArena
Comments
comments