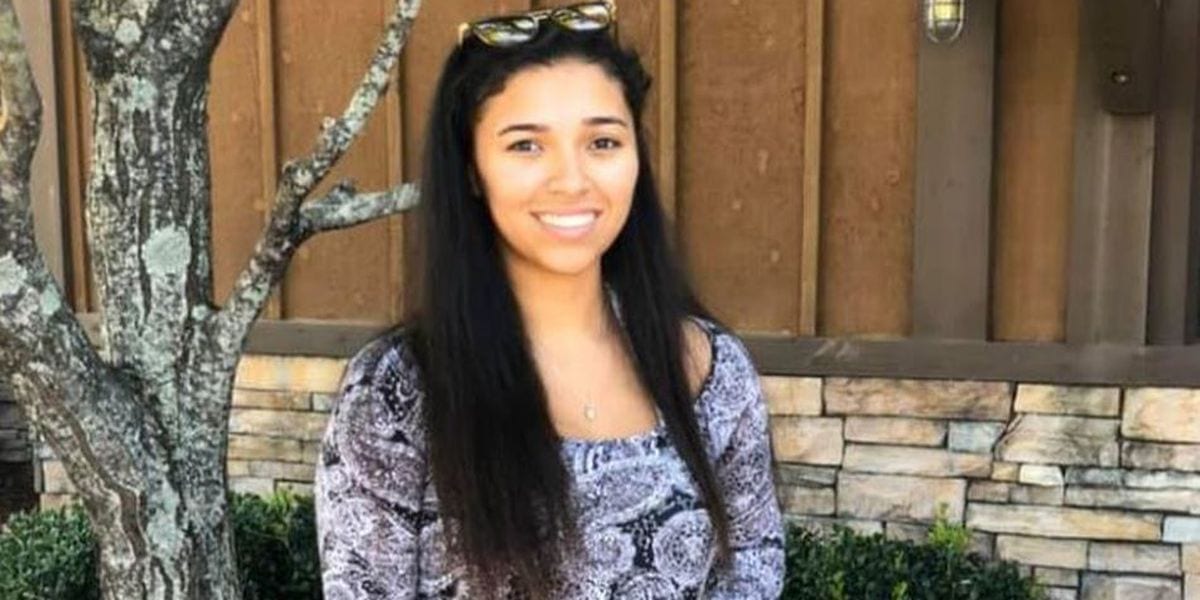 Remains found earlier this week have been confirmed to be that of Aniah Blanchard, the missing teen.
Authorities in Macon County, Alabama, confirmed the body discovered on Monday was that of Blanchard, stepdaughter to UFC heavyweight Walt Harris, and the investigation is now to move ahead as a homicide case, as reported by ABC3340. The District Attorney is looking into the charges against the three suspects currently in custody, and could possibly increase them.
The Alabama Department of Forensic Sciences positively identified the remains. Blanchard had been missing since Oct. 23 in Auburn, where she stopped at a local gas station to buy snacks.
Speaking to ABC3340 at a vigil on Tuesday, Blanchard's mother, Angela Harris, explained the damage done to her family.
"She was my heart. Just her laughter and her smile, that's what I'm going to miss the most. Just her happiness because she made life better for all of us," Harris said. " … It can happen to you, it can happen to your family. So from tonight on, go home make a plan, get some things together, talk to your kids so we can prevent this and start fighting back for this evil that's in this world."
Following a news conference on Monday, Alabama Governor Kay Ivey shared her own thoughts and sorrow for the family.
"I am heartbroken for the family of Aniah Blanchard," Ivey said. "Like Alabamians across our state, I was praying for a much different outcome. I will be keeping them in my prayers and ask the people of Alabama to continue to do so as well. During this holiday season, it is easy to get distracted in the hustle and bustle, but I urge us all to remember those that are hurting. I appreciate the diligence of the Auburn Police Division, the Alabama Law Enforcement Agency and the many volunteers who were searching for Aniah. She is indeed loved and will be remembered by us all."
At the moment, three men are currently in custody for Blanchard's disappearance. Ibraheem Yazeed, is charged with first-degree kidnapping was seen by a bystander forcing Blanchard into a vehicle against her will. Antwon "Squirmy" Fisher is charged with "providing transportation and disposing of evidence" for Yazeed, and David Johnson Jr. is charged with hindering prosecution.
Comments
comments