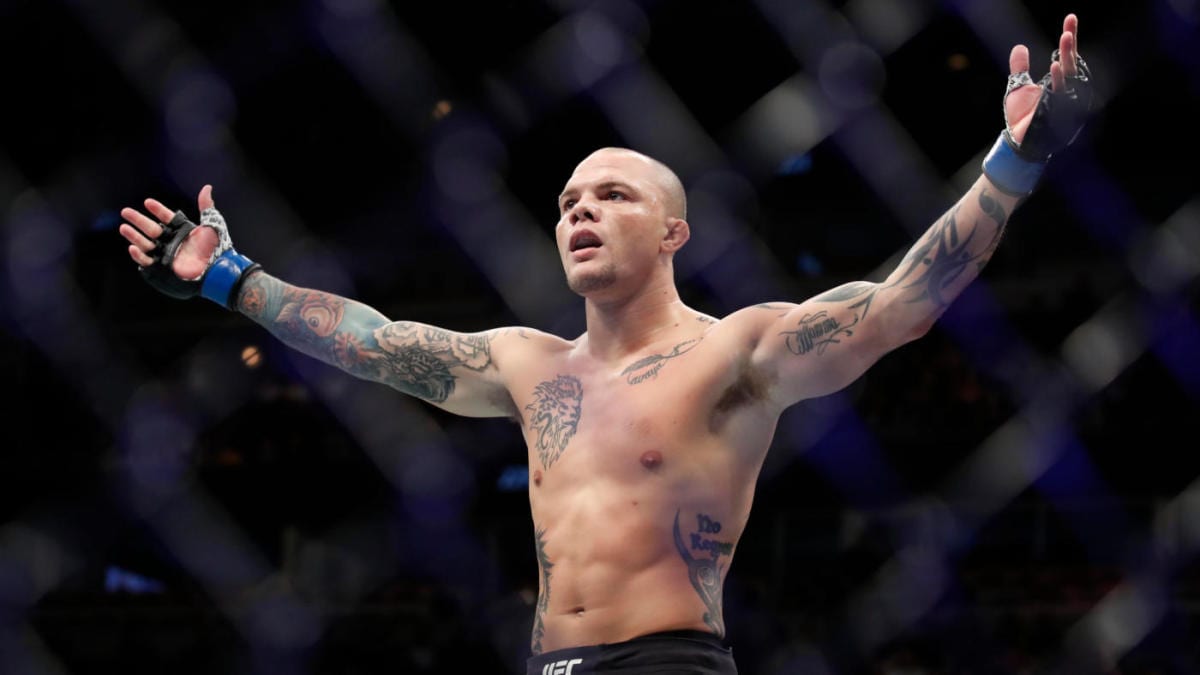 In another timeline, Anthony Smith has held the UFC light heavyweight championship.
In his world title opportunity against Jon Jones back in March 2019, Smith — who was down on the scorecards — was the recipient of an illegal knee strike from the champion. After being given time to recuperate by the referee, Smith then opted to resume the fight despite knowing that if the finish had been determined as a DQ he would head home as the UFC's new 205-pound champion.
A similar situation occurred during last weekend's UFC bantamweight title fight at UFC 259 between Aljamain Sterling and Petr Yan when Yan landed a blatantly illegal knee strike for which he was subsequently disqualified — leading to accusations that he had played up the extent of the damage done in order to win the world title.
Smith, though, says that the focus shouldn't be on Sterling but on the referee in situations such as these.
"I think this shows these referees need to take more responsibility," Smith said to MMA Fighting. "I always feel like I'm shitting on the referees and I'm really not. You've never heard me talk about a bad stoppage, a bad referee, I've never done that. But what I have done is criticise them for things they're unwilling to do. It's because they don't want to take the heat. They'd rather put it on the doctor.
"Like you seen, Mark Smith right away just passed the buck right off to the doctor. Here's your job as a referee — if we're going to task you with the power and ability to know when someone's hurt in a legal ending shot and you're supposed to be trained enough and know enough in this sport to know when that guy's hurt, that you're going to stop the fight and you're going to wave it off and no one says anything, why does the legality of that shot matter? That's my point. The legality of the shot shouldn't matter. If that knee was legal, he would have stopped that fight right afterwards. Had his knee come up, he would have stopped that fight because Aljo wouldn't have continued."
Furthermore, Smith says that the referee acted improperly in essentially forcing Sterling to make a decision rather than taking the issue into his own hands.
"Because it's illegal you don't have the balls to stop the fight and not put Aljo in a position where he has to make that decision? That's my problem," Smith said. "These referees are so afraid to take heat. They don't want to insert themselves in the fight. Well, godd*mmit when someone breaks the rules, that's your job. Cause if you're not going to do that, let's be very honest here, we don't need you. We police ourselves in the gym, hard sparring, damn near fighting every single day. We can have someone outside hold the timer and if I low blow you, 99 percent of the time I'll just stop and say 'my bad.' Maybe eye pokes are a little bit different because you don't always know when someone gets poked in the eye. You don't always know feel it when you poke someone all the time.
"At the end of the day, if you're not going to do that kind of stuff, you're not going to take the responsibility and step in and make the tough decisions and risk that kind of heat and responsibility then what are you doing? We don't really need you that bad. Other than the guys that are the cowboys and the rogue guys that tend to break the rules, other than those guys, we can do this on our own. We can police ourselves."
Comments
comments