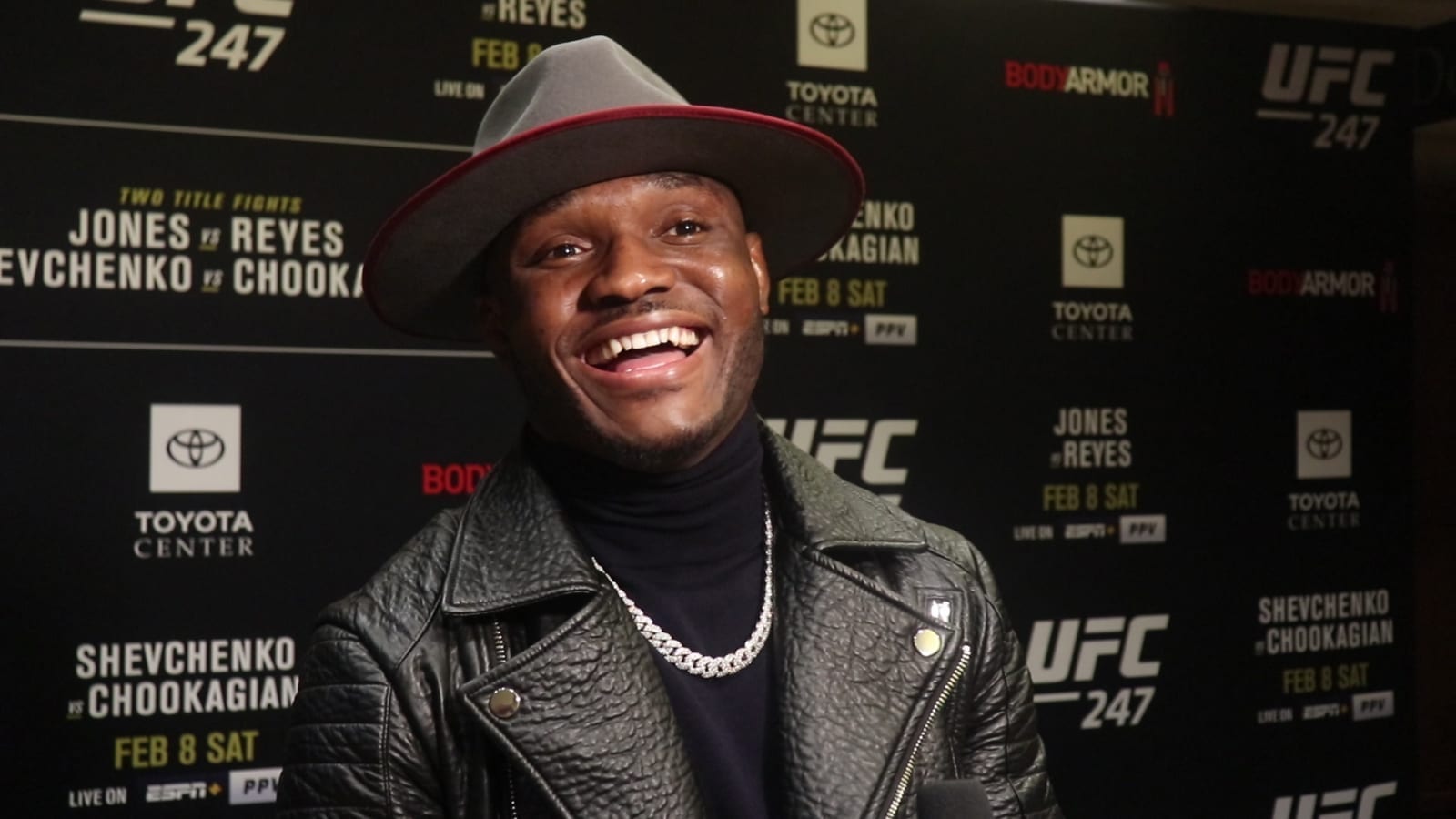 Let's face it, almost no one watching the finish to December's UFC 245 main event between Kamaru Usman and Colby Covington complained about the fight's pivotal moment being a premature stoppage by fight official Marc Goddard. No one except Covington himself, that is.
Through four plus grinding rounds, Usman and Covington stood toe-to-toe as if they weren't both among the most credentialed wrestlers on the roster and, when all was said and done, it was Usman pulled off his opponent by Goddard as the seconds ticked toward the final bell in the fifth round.
The nature of Usman's win wasn't a disputed one until Covington broke his six-week silence in an interview with Ariel Helwani on ESPN in which he claimed that his forward momentum was repeatedly stifled by Goddard throughout the fight, all the way to what he referred to as an 'early stoppage' in the fifth round.
View this post on Instagram
Goddard has since defended his decision to stop the fight and this is a stance with which Usman clearly agrees.
"That's the thing about me being rational and trying to see it from all sides, absolutely [it was a good stoppage]," Usman told MMA Fighting. "Because taking myself out of it as the fighter that won and also taking myself out of it looking at it from Colby's perspective but looking at it from the referee's perspective. I hit him with some big, big shots in there.
"Hitting him with the right hand that hurt him. That clearly hurt him. Hitting him with the left hand that hurt him. Hitting him with a series of punches against the cage that definitely hurt him and then the big right hand that just sat him down really bad. So he's hurt really bad, he got up, I let him up trying to fight back up and then hit him with another shot that just dropped him. For a referee looking at all of that, at the end of the day, you're sprawled out and I'm beating on the side of your head, the referee's got to protect you from yourself sometimes."
Indeed, Usman doubled down on his contention that Covington could have suffered significant injury in the cage if Goddard hadn't acted quite as expeditiously as he did.
"You can say it's controversial but you have to see the referee just saw you take all those big shots in a row," Usman said. "He has to be able to step in to protect you from yourself so you can live to fight another day."
Comments
comments