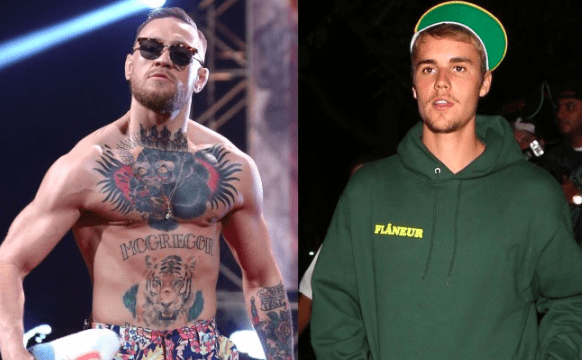 One might have suspected that, given his status as the top draw in combat sports, that Conor McGregor was the 'Conor McGregor of entertainment' but according to a recent appearance on Carpool Karaoke with James Corden, it is a role that Justin Bieber sees himself in.
The 25-year-old pop star appeared on the popular segment of Corden's late night talk show where he told the English TV host that he was doubling down on his intention to fight Tom Cruise in the UFC's Octagon, following a bizarre callout he made towards the Hollywood star last summer.
I wanna challenge Tom Cruise to fight in the octagon. Tom if you dont take this fight your scared and you will never live it down. Who is willing to put on the fight? @danawhite ?

— Justin Bieber (@justinbieber) June 10, 2019
Bieber later recanted his words, saying that Cruise's 'dad strength' would 'whoop [his] ass' — something which Corden apparently agrees with.
"I think if you and Tom Cruise have a fight, I back Tom every day of the week," Corden fired back when the topic came up, apparently lighting a fire underneath the pop star.
"My mind control is another specimen, I'm different. I'm the Conor McGregor of entertainment!" Bieber outlined. "I'm starting to get frustrated because you're really boiling me up, man. I want to fight you!"
Comments
comments