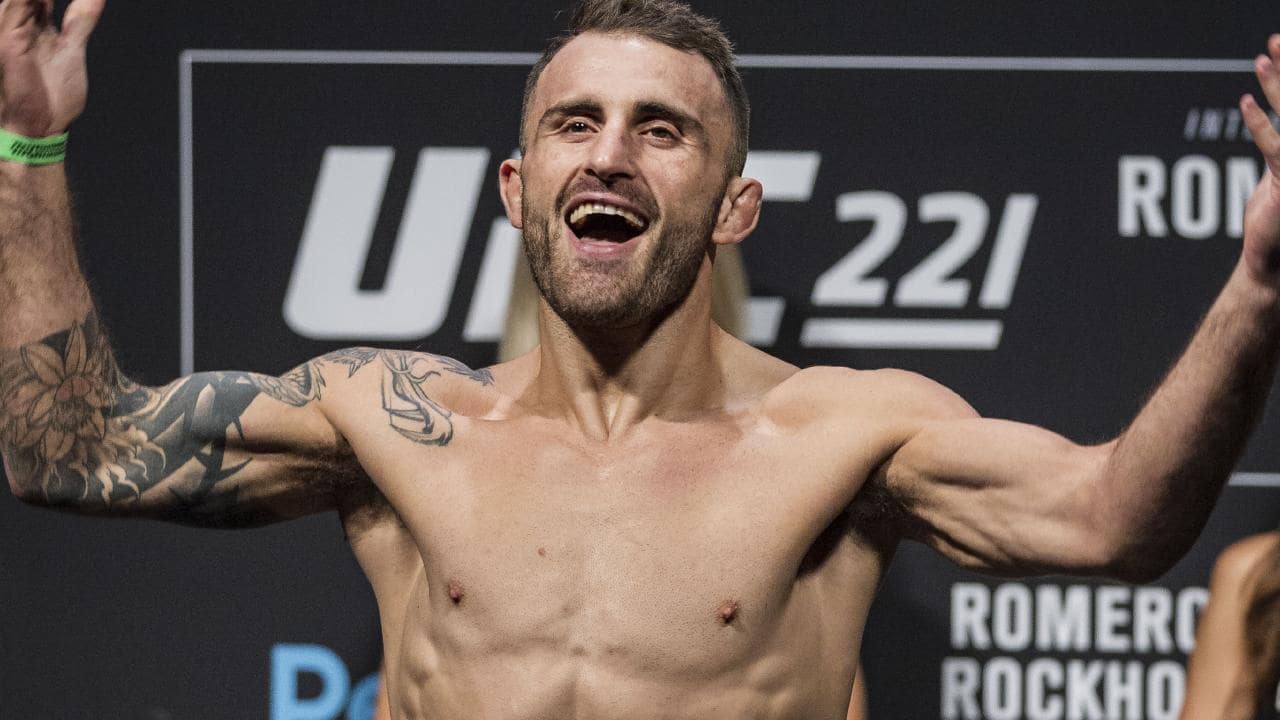 Henry Cejudo's pursuit of gold could get him into some trouble, according to reigning UFC featherweight king Alexander Volkanovski.
'The King of Cringe', as he has become known, has made little secret of his desire to collect as many gold belts as possible, leading to speculation that he may well test the waters at 145-pounds. Cejudo's chase of world titles, as well as his admission that he would like to defend his title against Jose Aldo next (despite the Brazilian coming off two defeats in a row) has led to the bantamweight division's presumed top contenders Aljamain Sterling and Petr Yan openly complaining about Cejudo's apparent unwillingness to face them.
A run at featherweight, then, would almost certainly derail any title expectations those fighters may have for now, but the man who would be waiting for him at 145-pounds says it wouldn't be worth the effort.
Alexander Volkanovski has signposted himself as the world's best featherweight fighter with a run of eight straight UFC wins to take his record to 21-1 overall and he says that he would be far too much for the former flyweight champion.
View this post on Instagram
"I think it's cute, little Cejudo, I think it's cute," Volkanovski said of Cejudo to ESPN. "Nah, I'm only kidding, I'm probably only a little bit taller than him. But I'm too smart and when it comes to power, I'll squash him. He better be careful what he wishes for.
"Nothing but respect to him, he's done some cool things. But you don't want nothing of that (a fight against Volkanovski), I honestly don't think he wants [anything] of that.
"Obviously there's a few people saying my name at the moment, but that's what happens when you're the champ. So let them call my name, good on them, they're trying to get themselves a fight and nothing but respect. But come fight time if you get that wish, you're going to regret it real quick once you're in that ring with me."
However, the more likely scenario is that the UFC will once again pair the Aussie with Max Holloway — the man he beat for the title — in Australia later this year.
"If they do believe that Max is the man, that he deserves that rematch … he was a great champion and probably does deserve that rematch if that's really what he wants. I don't even know if he wants that? But we'll give it to him. Whoever earns it or deserves it, bring it on."
Comments
comments