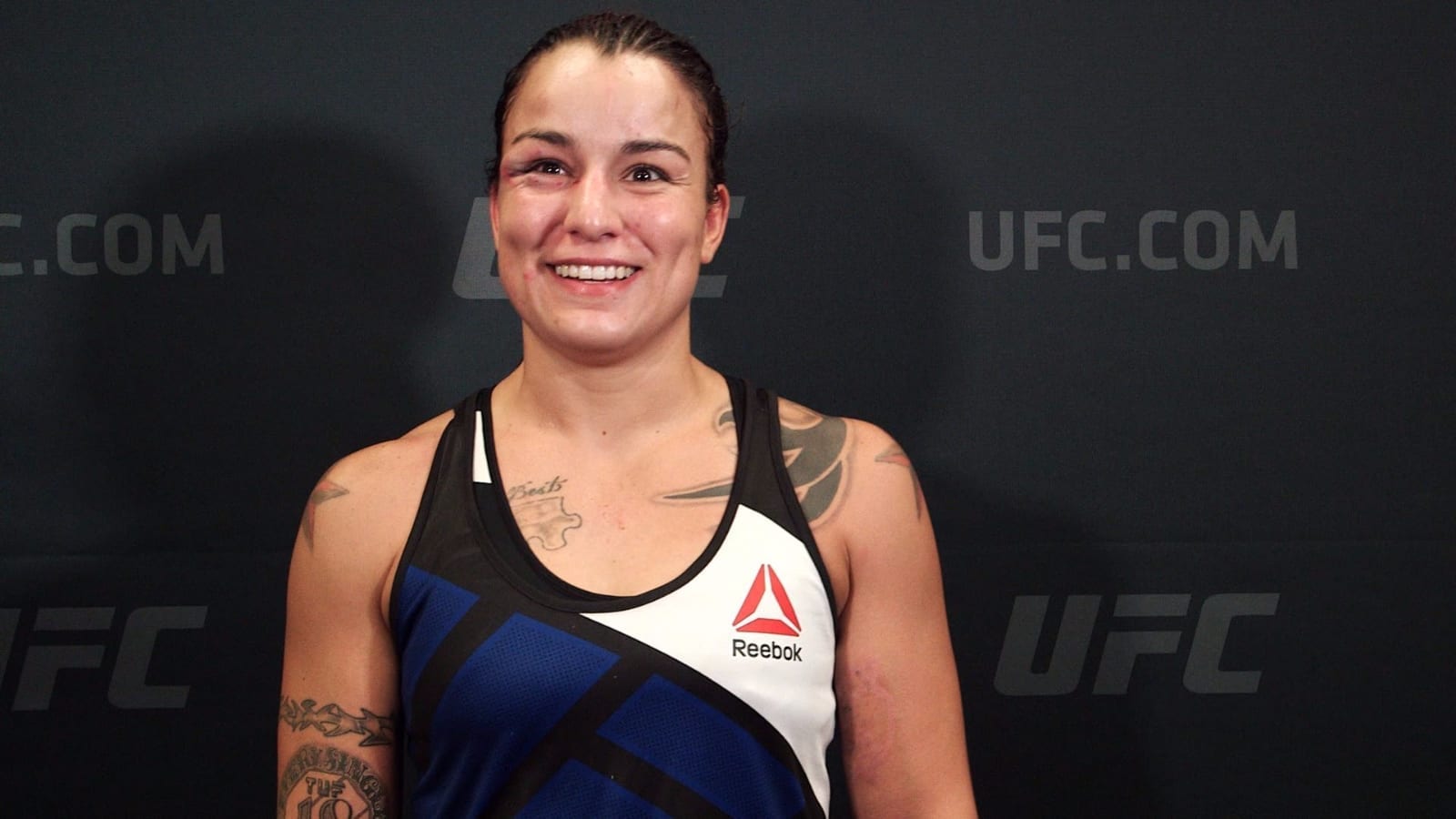 In the wake of UFC 224, there's been something of a furore about the decision made by Raquel Pennington's corner in asking her to fight on after she'd expressed a desire to stop fighting.
As the fourth round ended, Pennington returned to her corner and told them 'I'm done, I wanna be done', only for them to convince her to fight on and head back out for the fifth and final round. In the end, Amanda Nunes used those last five minutes to put an end to the fight, defeating Pennington by TKO.
"I'm done!"

Corner: "No, no, no, no."

Raquel Pennington is finished in the fifth round just moments after telling her corner "I'm done" 🤔 #UFC224 pic.twitter.com/wU52xiCaLE

— #UFCChile: Maia vs. Usman on BT Sport (@btsportufc) May 13, 2018
Following the contest, Pennington's corner were heavily criticised from pundits and fans for allowing their fighter to fight on and take more damage. But, while there might be some asking for further evaluation on corners throwing in towels in mixed martial arts, Pennington herself has no ill feelings — or annoyance — at her teammates.
"You know, I'm actually proud of my coaches," Pennington said, speaking on MMAFighting's The MMA Hour. "I know a lot of people are going against them, what they said and thinking all this different stuff. And it's easy to judge, but you never know what's happening in that moment and at the end of the day my coaches know me best, they know my toughness and they know what I can handle. And I trust my coaches with everything that I have, and I know they wouldn't put me in a situation I can't handle.
"I was going through a moment where I was obviously frustrated with the fact of my leg [being hurt]. I was scared to step in and actually let my hands go, because the minute I would close the distance, Amanda would attack the leg. It was easier for me to stay on the outside to evade any more leg kicks to try to avoid that pain, and it was easier for me to stay up against the cage to where I had some back support. … Those initial kicks really got me to a place where I started to break for a second.
.@RockyPMMA addresses her cornerman's controversial decision to not waive off her #UFC224 title fight with Amanda Nunes after Pennington said she was done. Watch #TheMMAHour live: https://t.co/11sYrEm5Ug pic.twitter.com/s0ThpgtCcV

— MMAFighting.com (@MMAFighting) May 14, 2018
"The moment I turned around and told my coaches that and then I actually turned around to look at my head coach and looked him in the eyes — I knew I still had it within me. … I agreed with my coaches as soon as the fight was done. I agreed with them in that moment, because at the end of the day the ball is still in my court. I could have easily waved off the fight, I could have bent down and tapped out, but I chose not to. I chose to pull my head out of my ass and not give up on myself, because at the end of the day when you give up on yourself that's a whole different option.
"I'm glad that my coaches didn't let me give up on myself."
Comments
comments