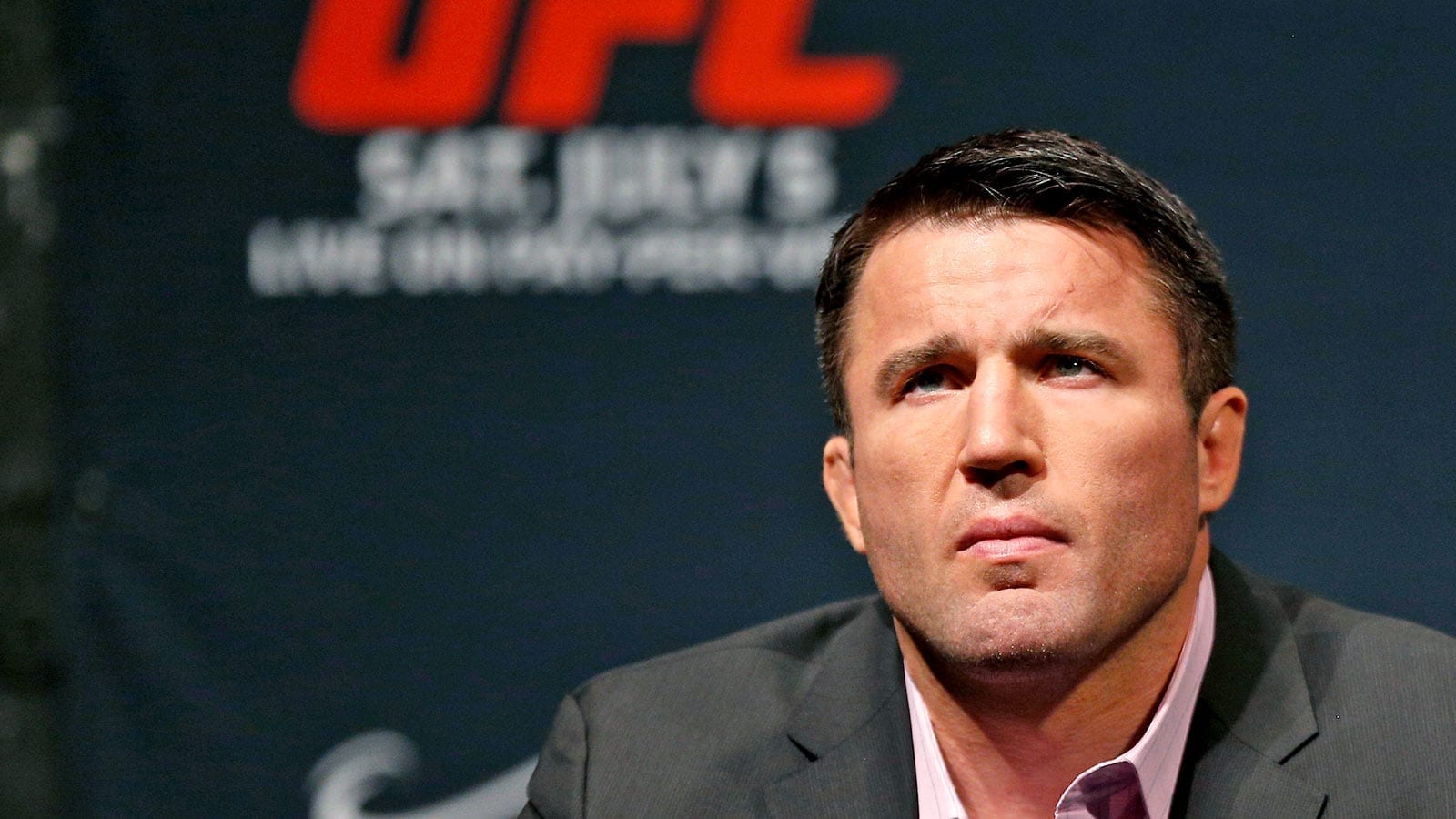 Almost since the very beginning of his career, Fedor Emelianenko has been hugely respected by his opponents. Quiet, stoic and unassuming, there are nearly no examples of the Russian getting into war of words with opponents. With his next fight being against Chael Sonnen, however, you can safely assume that trend will be coming to an end.
The two will meet in the second round of Bellator's Heavyweight Grand Prix, after both winning in their opening bouts. And, as seen when they met in the cage following Emelianenko's win over Frank Mir, Sonnen has no intentions of playing nice as they prepare to fight.
"I don't know about the whole respect thing," Sonnen said, speaking on MMAFighting's The MMA Hour. "He seems like a perfectly nice guy, I don't think I want to take anything from him, but it's a gimmick. All the guys are working a gimmick, he found his gimmick. He found a little something with the respect and the humbleness and looking like dumpy dork getting interviewed by his translator Snow White there, and that's good for some people.
"It doesn't do a damn thing for me, I'm not impressed by it, I don't fall for it, at the end of the day behind that little frumpy look on his face and the little doughy bald head sits a dirty, rotten cage fighter just like me. And he can pull the mask over the world's eyes — oh I believe in my God, in my this and my that — man, you're getting in a steel cage half naked looking to whip somebodies ass. You're a scumbag, and so am I."
To some fans this might sound familiar.
Earlier in his career, Sonnen made his name by challenging then UFC middleweight champion Anderson Silva at a time when Silva was considered the best in the world. Instead of showing Silva the usual respect he was afforded, Sonnen consistently attacked the Brazilian in the media, in one of the first high profile examples of trash talking getting a UFC fighter opportunities.
For Sonnen, he says his attitude to both Emelianenko and Silva come from the same place — he's a fighter, and fighters should want to fight.
"That's something that pissed me off in the beginning of my career," Sonnen said, speaking on MMAFighting's The MMA Hour. "I'll see fighters in the back with other fighters wanting their autographs, pictures and all this other stuff. Man, I don't understand it. You wanna fight, and I wanna fight, we're both the bottom of the barrel here so let's just get it on.
"These guys wanna talk about their honour and their respect. I don't understand those things. You call it poking the bear, but the reality is there are fighters that are legit tough guys, legit trained killers that are scared of other ones. I don't understand it. I didn't go after Anderson [Silva] because I knew anything about him, I went after him to set an example for the rest of the guys. He gets two arms and two legs, and even has to weigh in. You didn't have to weigh in when I started the sport, now we all weigh in. … the same thing goes with Fedor.
"Guys are scared of him. It's not because he's a nice guy, it's because he's a killer and they're a bunch of wimps and they don't want to get in his crosshairs. That's the guy I go after. I don't go after the lowest hanging fruit, I go after the guy nobody else wants a piece of."
–
Comments
comments