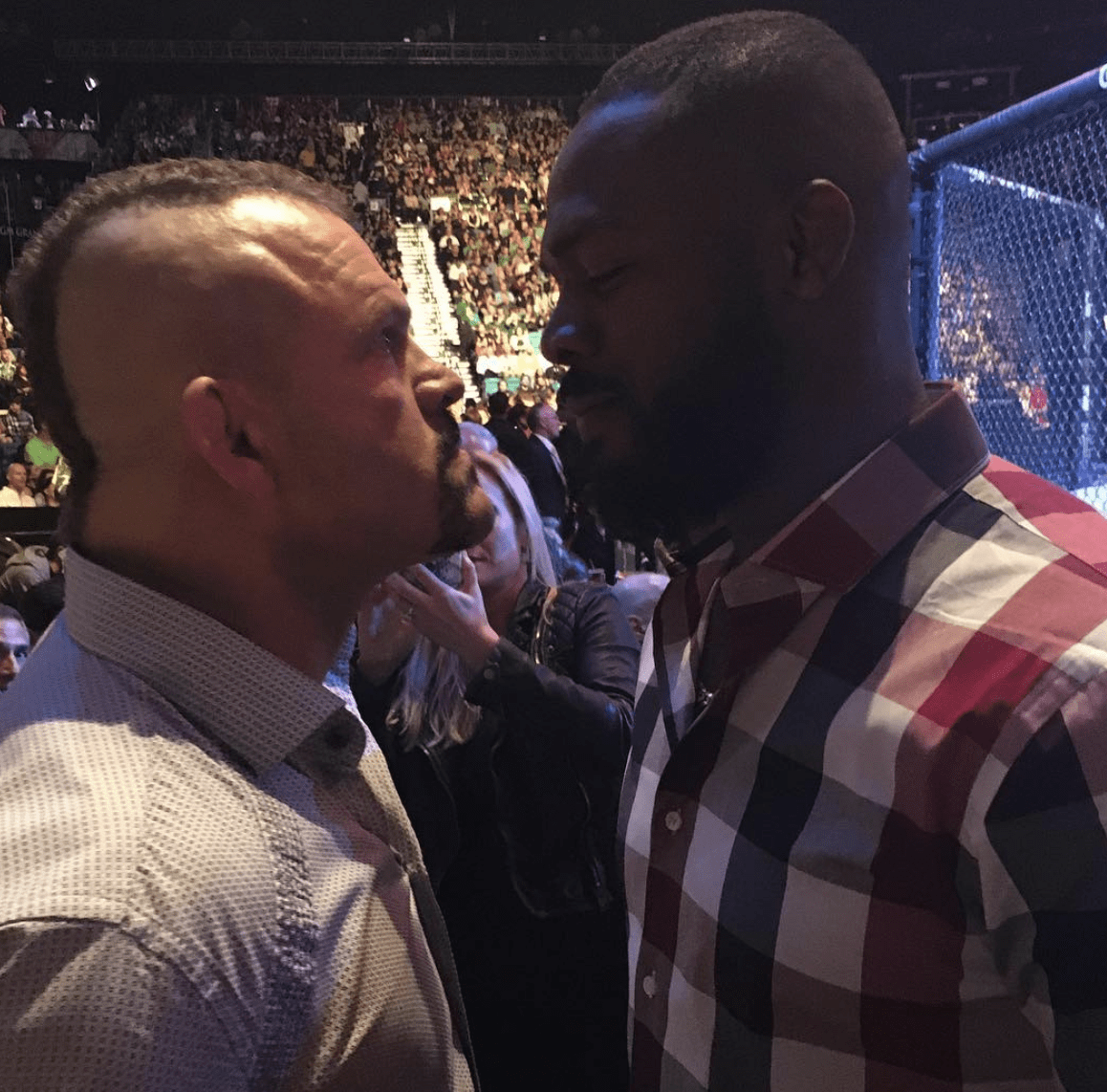 It's a story that's been going on for quite some time now. Ever since Bellator MMA started putting fights together featuring older fighters (Ken Shamrock vs. Royce Gracie, for instance), Chuck Liddell started being asked about a potential comeback. Over the past few months, those questions came with answers regarding a maybe-possibly-could be third fight with rival Tito Ortiz being on the cards.
Now, Liddell is prepared to remove all mention of potential and get down to it. He will fight again. And he has bigger plans than you might have imagined. Today, Liddell appeared on MMAFighting's The MMA Hour to discuss the long running rumours of a comeback, and confirmed to host Ariel Helwani that a trilogy fight with his old foe was currently being discussed.
"I will fight again," Liddell said. "It's a real thing. They're working on it."
Liddell hasn't fought since 2010, when he first retired after a three fight losing streak — all coming by devastating knockouts. His last win was in 2007. While newer fans might be unaware, at that point Liddell was one of the most popular and famous athletes in the sport, but was publicly convinced by UFC president Dana White to hang up the gloves.
"I will fight again," says former UFC champion @ChuckLiddell. "I miss it, I never stopped missing it." Watch #TheMMAHour live: https://t.co/11sYrEm5Ug pic.twitter.com/JCyBakAYHV

— MMAFighting.com (@MMAFighting) May 14, 2018
But if fans were expecting Liddell to commit to a third Ortiz bout, before maybe tangling up with other names like Wanderlei Silva or Chael Sonnen, they must have raised eyebrows at his next statements. Not content with dipping his toes in a return, Liddell revealed he wanted to take part in around three bouts before fighting former UFC light heavyweight champion and pound-for-pound great Jon Jones.
"To be honest in my mind I'd like to fight two warm up fights and I'd like a shot at Jon," Liddell said. "I'm serious. I'd like a shot at him. But we'll see. Match[-up], styles. … In my prime I would have matched up with him perfect. Right now, I dunno, but I'd like to take a shot at it.
"If we get there, we'll see. I'll be evaluating the whole time, but we'll see."
It's actually not the first time a contest between the two has been brought up. In early 2016, Liddell was asked if he would have been able to defeat Jones, should they have fought in Liddell's aforementioned prime. According to Liddell, he would have done far better than most would give him credit for, saying that he would definitely land on Jones' chin at some point — something that usually spelled the end for his opponents.
That subsequently started a brief back and forth between the two, with both men making more and more comments about their abilities in comparison to each other.
"Of course, I'd beat him in my prime," Liddell said on Inside MMA at the time. "What am I supposed to say? You gonna be mad? In my prime? I'll beat you right now. If you've got a problem, let's go. I mean, shit. I'm not gonna get mad at him if he said he'd beat me in his prime. He should say that. He should think that. If I'm your coach, you better say that."
Certainly, it's a lofty goal. Last week, Dana White stated he'd be "bummed out" if Liddell elected to return to fighting, essentially ruling out any chance we'd see 'The Iceman' in the old black UFC gloves. But, as we all know, mixed martial arts is a funny game.. and it seems Liddell has that look in his eye.
"I'm always going to say [I'm the greatest]," Liddell said. "I still think I would have beaten him in my prime."
Comments
comments