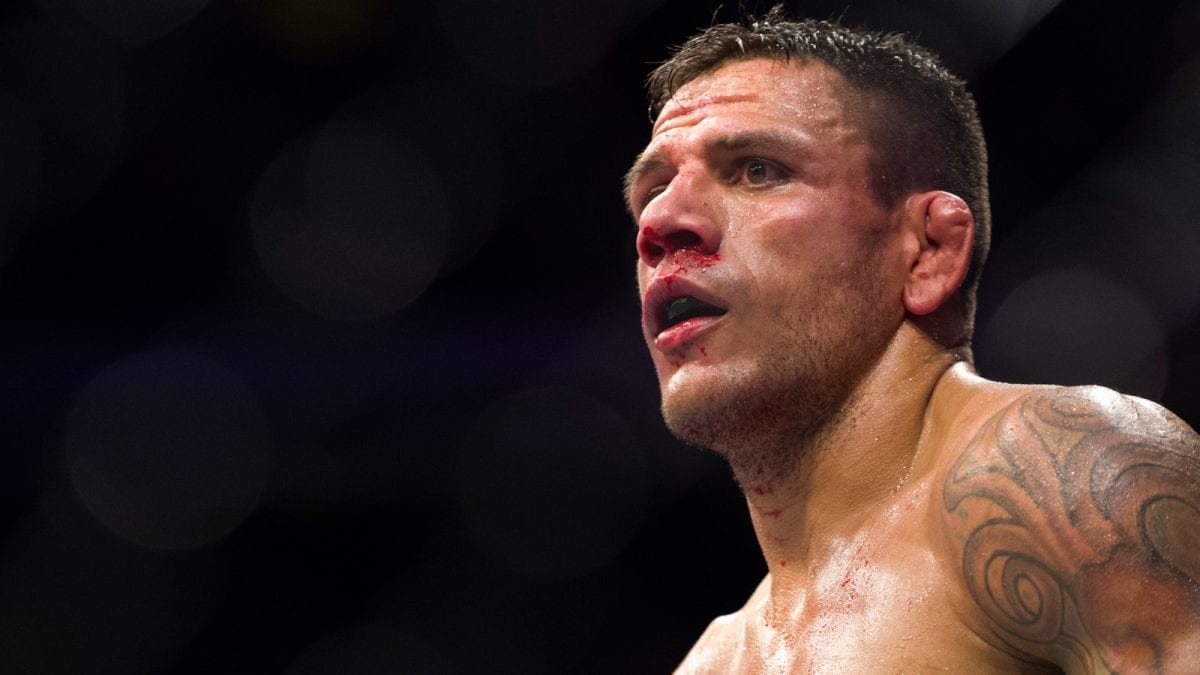 Kevin Lee's move to 170-pounds has not started in the way he'd have liked.
In the main event of UFC Rochester against Rafael Dos Anjos, Lee came out of the gates swinging with bad intentions, and put forth an impressive opening stanza against the former lightweight champion and perennial welterweight contender.
Once that opening blitz was over, however, Lee and Dos Anjos found themselves in a grueling, back and forth, wrestling heavy contest, with Lee clearly fading as the bout continued. By round four, Lee was obviously the more fatigued fighter, and after a takedown attempt failed, Dos Anjos managed to wrestle him to the ground and find the arm triangle for the win.
It ends a two fight losing streak for the Brazilian, while it puts Lee on back to back losses for the first time in his career.
According to Dos Anjos, it was a victory that proves he still has plenty to offer as he hunts for the second world championship of his career.
"I'm 34 years old. I have 40 professional fights and 27 UFC appearances," Dos Anjos said, post fight. "Kevin Lee's a young guy coming up a division. I'm just happy to have my team here. Having these guys with me, I'm blessed.
"I knew he would come out strong in the first rounds. I just used my experience and Jason Parillo told me a little adjustment to make in the fourth. I stuck him with my jab and didn't load my punches as much. I was able to work my takedowns and I needed that victory. I took my time and took his energy. I used my cage experience. My last three fights, I went 25 minutes with the best guys. It gave me a lot of experience for situations like this.
"I know I have what it takes to be a world champion. I just want to be ready for the right opportunity. I'll be ready to take advantage of it."
Comments
comments