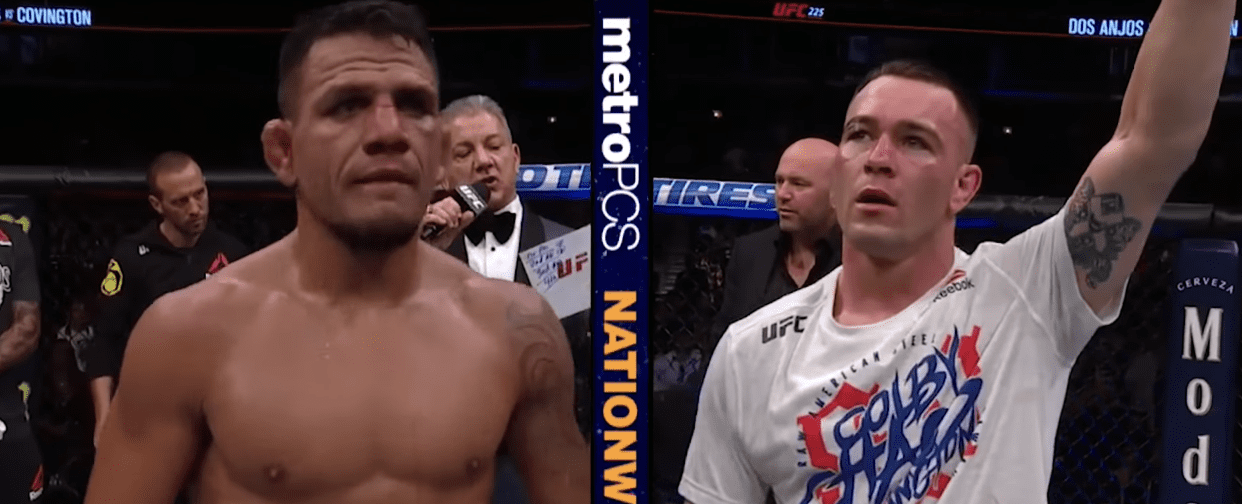 When Rafael Dos Anjos lost to Colby Covington at UFC 225, it must have been difficult not to feel disappointed.
The former UFC lightweight champion didn't just miss out on an opportunity to fight for his second world title, but was also unable to help all the fans who'd been innundating him with messages to defeat the brash Covington and pay him back for all the trash talk he's been spouting.
Despite that, in a statement made to his Instagram, Dos Anjos revealed he was refusing to be left disheartened, and would instead use it as motivation to climb back up the rankings once again.
"I want to thank you all for the messages and the support. I am a very competitive guy and I confess I never know how to handle defeat," he wrote. "I did my best inside the octagon, I had the support of the best coaches in the world. The result was not mine, but nothing will make me give up. I am a challenge driven guy and this is just another one in my way. In 2014, after the fight against Khabib, I worked very hard, and with God's blessing, 11 months later I became the lightweight champion. This time it won't be any different.
"I got the chance to fight for the interim belt after only three fights in the welterweight division. My path in this weight class has just started. I know what I am capable of, I know what I can achieve. I won't give up my dreams because of the first obstacle in this division. Now it's time to see what did not work, improve, and get back to my path to the top. God knows everything. Bad guys win sometimes in real life, but at the end, the good guys always win. You can lose the battle, but never the war.
"Thank God I have the best friends and family I could ask for. I'll be back soon stronger than ever. You'll see!"
–
Comments
comments