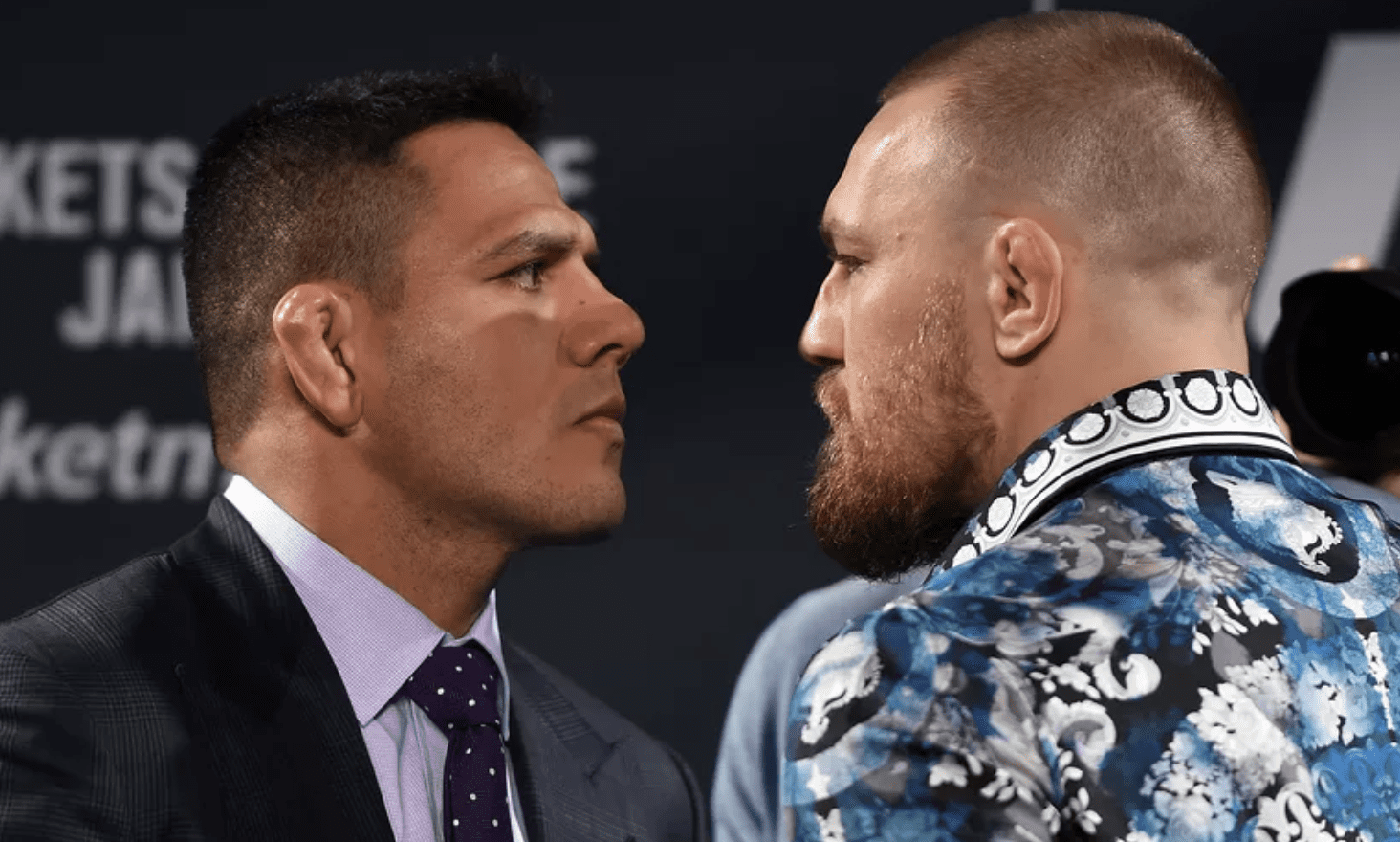 If Rafael Dos Anjos is meant to be intimidated or impressed by Colby Covington's brash talk, he's certainly not biting yet.
The former UFC lightweight champion meets Covington next week in an interim welterweight title fight at UFC 225 in Chicago, and to hype that event the pair took part in the traditional pre-event media call. Unsurprisingly, Covington wasted no time in firing shots at Dos Anjos, insulting him in a multitude of different ways.
For Dos Anjos, however, it was all just water off a ducks back. After all, he said, he's faced off with Conor McGregor before.
"I grew up in Brazil in the favelas, man. Bullies, trash talking, doesn't work with me," dos Anjos said, speaking on the call. "But I think Colby, he's just trying to be Conor. Conor does it well. Conor, he's a rich man, he makes a lot of money, he's a businessman, and I can respect that. But Colby, he's just a worse version of Conor McGregor. He's trying to be like Conor, but when he loses to me, his career is done. All he has is talk, nothing else."
And it's not as if the Brazilian didn't have his own material to use either.
"You're so fake, bro. You're so fake," Dos Anjos said to Covington. "I'm about to be a legend, man, getting two belts. You're so fake. You say you're going to say something to Joe Rogan's face? You say nothing when you see people face-to-face, man. You're a fraud. You just look at your phone, man. You just bow your head. You just bow your head down and not even look around, man. You don't even look around.
"Everybody saw him at media day in New York," Dos Anjos continued. "When he sees people, he just sticks on his phone and he doesn't even look around. This guy's so fake. When he's on the phone, he grows his balls. But on fight night, his balls shrink. I'm going to expose him."
Comments
comments