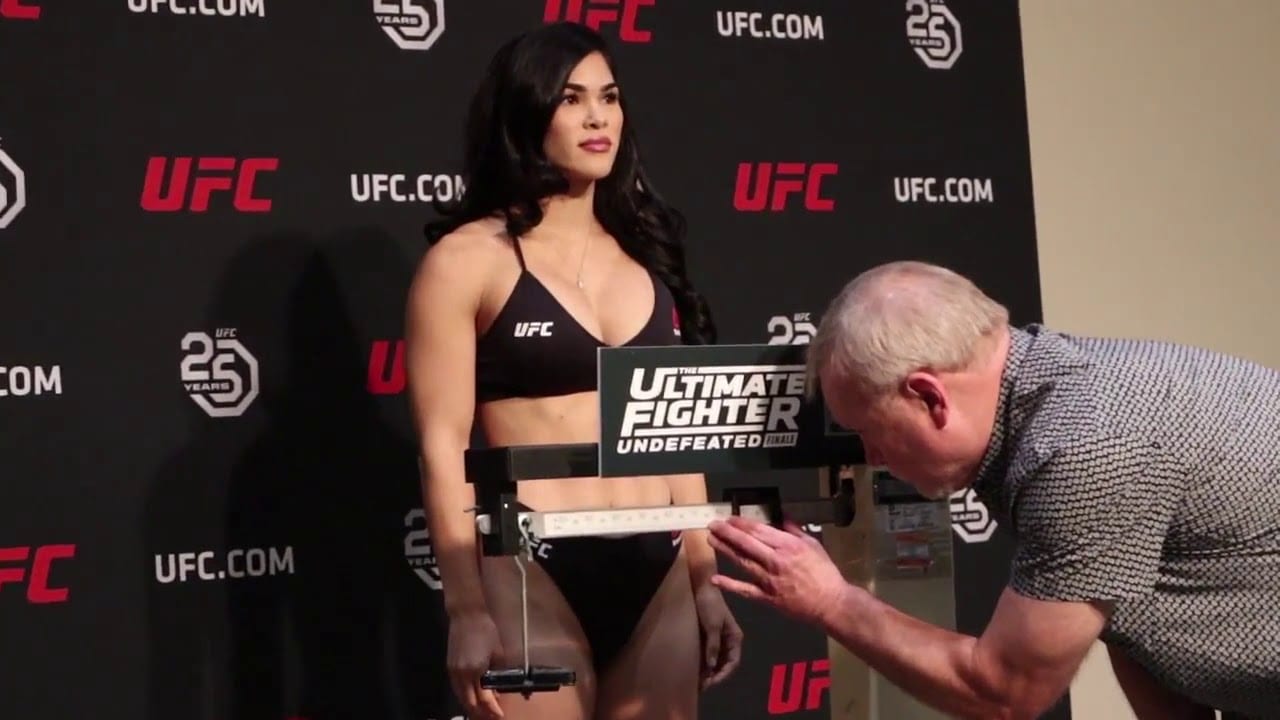 UFC flyweight Rachael Ostovich will be on the shelf for 12 months after it was announced by the United States Anti-Doping Agency (USADA) that a banned substance had been detected in her system.
The ban stems from a test administered on January 3 of this year in which banned substances Ostarine and GW1516 were noted in a sample she provided. However, Ostovich's suspension of 12-months is shorter than many of the penalties issued by the anti-doping agency after it was determined that Ostovich most likely ingested the substances by using a tainted supplement.
"USADA announced today that Rachael Ostovich-Berdon, of Waianae, Hawaii, has accepted a one-year sanction for her violation of the UFC® Anti-Doping Policy (UFC ADP) but has received a four-month credit to her sanction due to time served under a provisional suspension in the latter half of 2019 for an atypical finding that was being investigated by USADA and which did not result in a sanction once the 2019 UFC ADP was announced, making her total period of ineligibility eight months," a statement from USADA read.
"Ostovich-Berdon, 29, tested positive for ostarine and GW1516 (also known as GW-501516) metabolites GW1516 sulfone and GW1516 sulfoxide as the result of a urine sample collected out-of-competition on January 3, 2020. Ostarine is a non-Specified Substance in the class of Anabolic Agents and GW1516 is a non-Specified Substance in the category of Hormone and Metabolic Modulators. These substances are prohibited at all times under the UFC ADP and UFC Prohibited List."
Ostovich last competed in the UFC cage in January of last year when she was defeated by second round armbar submission by Paige VanZant. The former Invicta fighter, who came to the UFC via The Ultimate Fighter series has a record of 1-2 in the promotion (4-5 overall).
Comments
comments