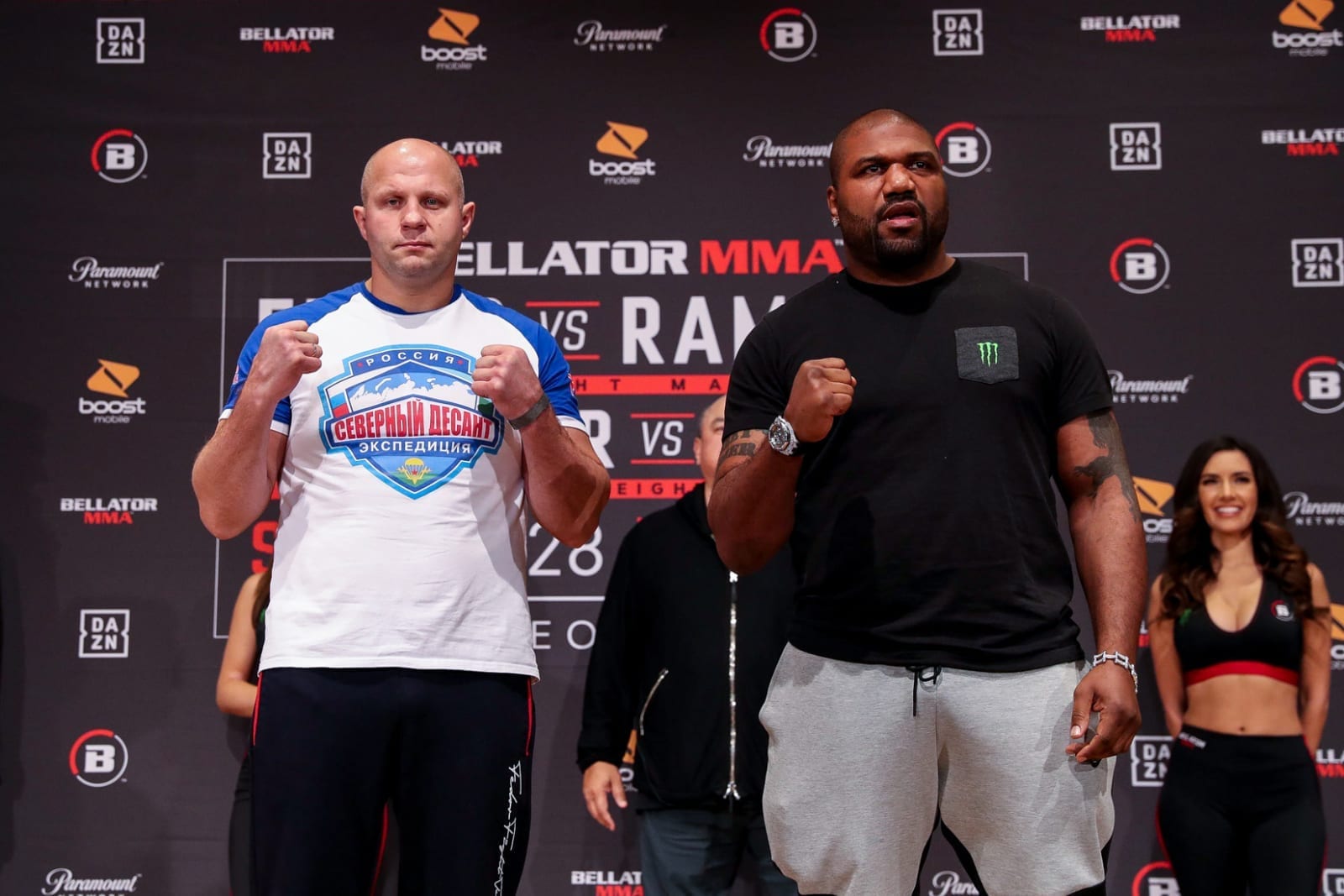 Quinton 'Rampage' Jackson has weighed a career high for his legend versus legend bout with Fedor Emelianenko in Japan.
Jackson hit the scales at 265-pounds, the maximum permitted for a heavyweight, while Emelianenko made his appearance at 240.5 pounds.
In his prime, Jackson made his name in mixed martial arts at a light heavyweight champion at 205-pounds, although he began flirting with appearances at heavyweight shortly after leaving the UFC and signing with Bellator. Eventually, he fully committed to the move in 2016, and since then has been on the scales at 240-pounds a number of times.
He's never fought as high as 265lbs, however.
Jackson's fight with Emelianenko takes place tomorrow night in Saitama, Japan in a collaboration show with Bellator and Rizin. It's a fight Jackson has been looking forward to for some time, with Emelianenko one of the few men he still reserves complete respect for.
"It's been kind of hard for me to mentally prepare and get ready for this fight," Jackson said, speaking to gathered media earlier this week (H/T MMAMania). "You guys know how I like to knock people out, my team's like, 'Oh, you got to knock him out, you got to knock him out,' and me being a big fan of Fedor, I'm thinking that's the last thing he needs is to get knocked out right away and stuff like that, but none of that matters because when I get in that cage, 'Rampage' don't have no friends. I don't even like that motherfucker. Nobody likes 'Rampage,' 'Rampage' don't like nobody, so it don't matter."
Comments
comments