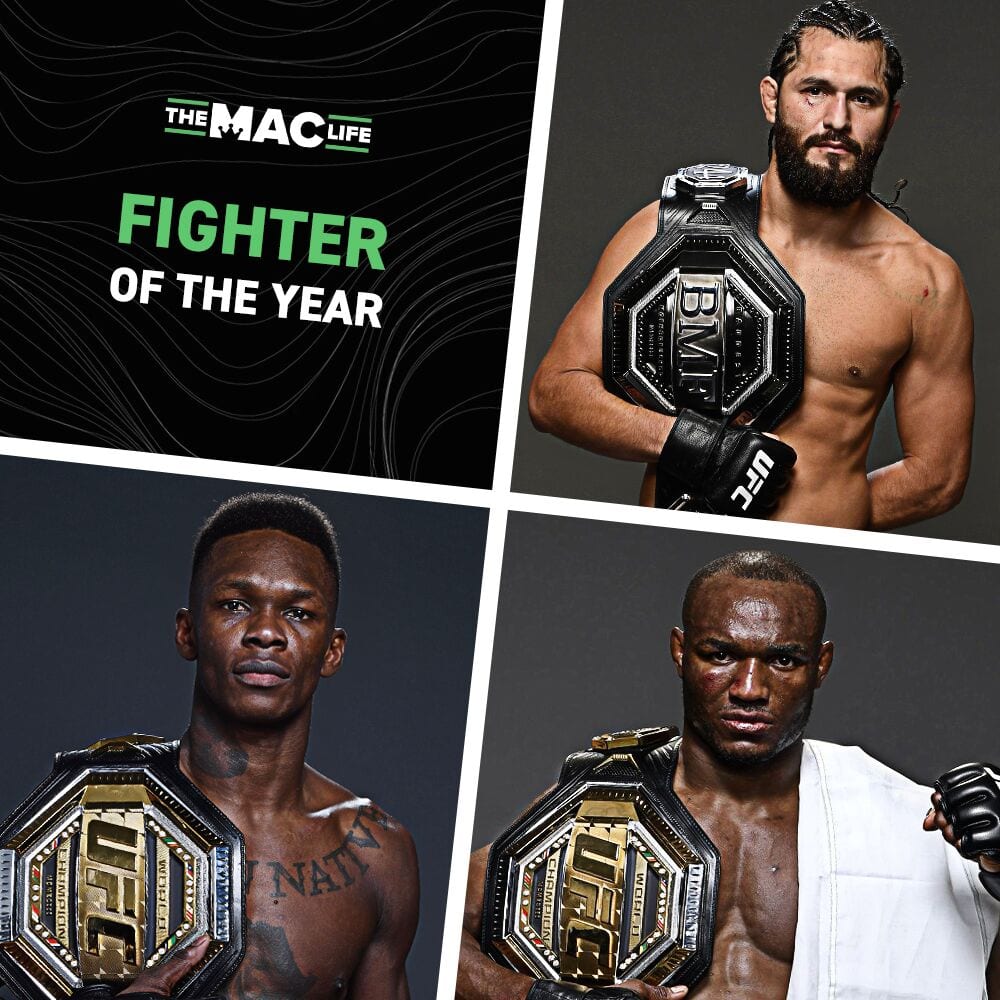 As per usual, this year saw a number of fighters put forward stellar campaigns as they advanced their combat sports careers.
Indeed, in 2019, there were a few stand out candidates that separated themselves from the rest of the pack that it's difficult to truly pick a single individual as the winner, with two men certainly standing ahead of anyone else.
Jorge Masvidal
Masvidal's 2019 has been one of the most stunning years seen by a fighter in recent memory. Not only has the welterweight earned two fantastic knockout wins over Darren Till and Ben Askren, Masvidal also left those two contests with a huge amount of fanfare — based in part on Till and Askren's individual fanbases themselves.
From there, Masvidal went on to beat Nate Diaz for the 'Baddest Motherfucker' title — a unique situation that aren't often found inside the UFC's rigid presentation.
Perhaps what is most impressive about Masvidal's year, however, is the fact he's earned all these accolades so late in his fighting career. Masvidal is a long-time veteran, and while he's long been respected, he's never been so popular. Truly a one of a kind 12 months.
Israel Adesanya
Immediately next to Masvidal, Adesanya must be equally considered to have had the most impressive 2019.
First of all, in February, Adesanya met his icon and personal hero Anderson Silva in front of a raucous Melbourne crowd. While Adesanya wasn't necessarily tested inside the Octagon, the New Zealander made it clear that meeting Silva was emotionally trying and a challenge in its own right.
Next up, just the small matter of one of the best fights of all time came in April, when Adesanya went toe to toe with Kelvin Gastelum in a five-round epic that saw him leave with the interim middleweight championship.
If Adesanya's 2019 had been a breakout moment, the fight and win over Gastelum tipped it into meteoric territory.
To wrap things up, Adesanya met Robert Whittaker in a stadium show back Down under, where he put the champion away inside two rounds in a brilliant performance that looked as if he was barely sweating by the end.
Kamaru Usman
Admittedly, Usman's 2019 might not go down on paper as glamourous as our previous two entrants, but any time a fighter claims themselves a title by defeating a dominant champion, they've put forth a decent stake.
Usman did exactly that with Tyron Woodley, beating the former champ from pillar to post for five rounds, with Woodley completely unable to mount any offence. With the 170 pound belt in his possession, Usman went from there to fight Colby Covington at the recent UFC 245.
The fight was built as an epic clash between two incredibly even fighters and — as UFC president Dana White noted was a rarity — met the expectations and then some. Usman and Covington fought back and forth for nearly 25 minutes, only to see Usman smash the tough Covington with a right hand and get himself the finish.
–
Comments
comments