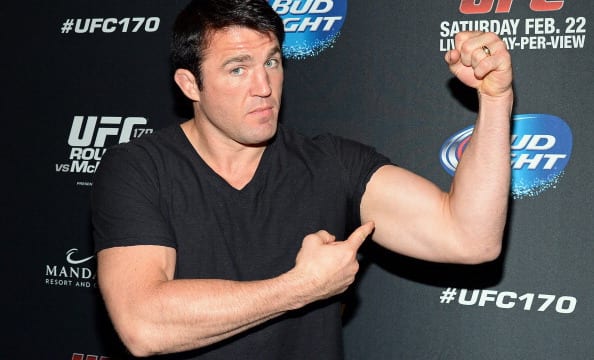 Chael Sonnen was always going to be undersized in a heavyweight tournament, but we never really had an exact figure until now. 
Today at the official Bellator weigh-ins in California, Sonnen hit the scales at 222-pounds, some 3o-pounds lighter than his opponent Quinton 'Rampage' Jackson. Jackson weighed in at 253-pounds.
It gives some scale to the task ahead of Sonnen, who found most of his career success at middleweight (185). Sonnen also came in noticeably heavier than he had previously said he was aiming. In the lead up to this contest, 'The American Gangster' has repeatedly mentioned he'd like to be around 214-pounds, claiming he felt more comfortable with his movement and speed.
With Sonnen weighing some time after Jackson this morning, perhaps he saw the size of his opponent and elected to stay heavier, something which could help him in the grappling department he's made no bones about relying on tomorrow night.
Elsewhere, the co-main event and Bellator welterweight title was confirmed as both Douglas Lima and Rory MacDonald hit the scales on weight with minimal drama.
Comments
comments