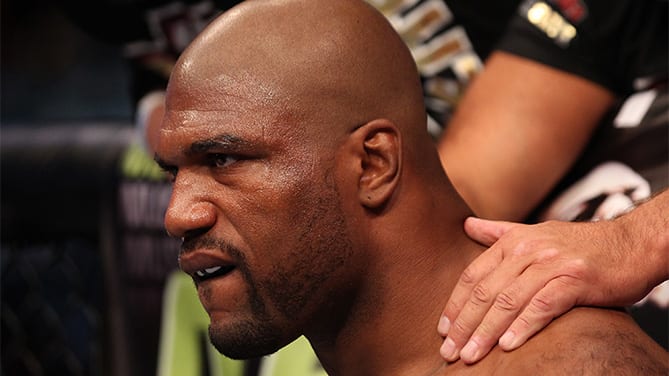 Quinton 'Rampage' Jackson will likely end his mixed martial arts career with Bellator MMA.
Today, the promotion announced that the former UFC light heavyweight champion has re-signed following his contract expiring back in March. There had been speculation that Jackson, 39, could have returned to the UFC, after he signed with them following a legal dispute with Bellator. In the end, it seems that contract was not legally binding.
Jackson has made five appearances for Bellator since signing with them in November of 2013, going 4-1. His most recent showing was a decision loss to 'King Mo' Muhammad Lawal.
"I am excited for this new beginning and looking forward to an action packed 2018," Jackson said in a press release. "I can't wait to get back in the cage and put on exciting fights for both the 'Rampage' and Bellator fans."
Jackson likely heads to the Bellator heavyweight division, which features the likes of Fedor Emelianenko Cheick Kongo and Matt Mitrione. There are also potential opponents with names such as Wanderlei Silva and Chael Sonnen.
Bellator suspect Jackson will be back in the cage during early 2018.
Comments
comments