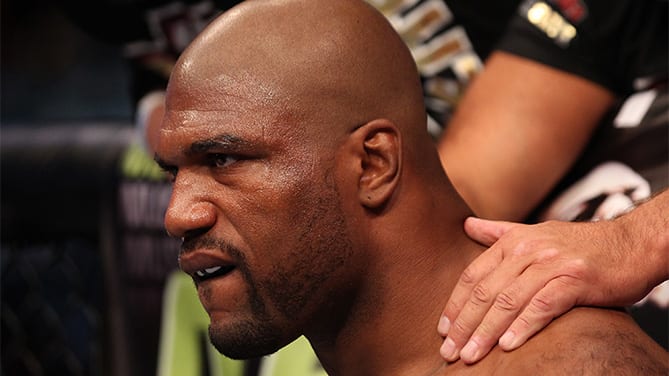 PRIDE never dies, right?
Late on Saturday, two legendary figures from a prior era of mixed martial arts headlined the Bellator & RIZIN co-promoted event in Japan's Saitama Super Arena but the feats which wowed fans more than a decade ago were absent when Fedor Emelianenko and Quinton 'Rampage' Jackson tangled for the first, and presumably only, time.
'Rampage' tipped the scales at a mammoth 265-pounds — the heaviest he has ever been in his career — and while Emelianenko was never the most svelte fighter during his dominant years, it's hard to dismiss the slower, more languid style he has employed in the latter part of his career.
The finish, when it came, appeared anti-climactic. The Russian heavyweight connected with a strike to the eyebrow of the American, tumbling him forward and ending the fight at the 2:44 mark of the first round. It was the quickest stoppage loss of his career and the first since a 2005 defeat to Mauricio 'Shogun' Rua.
"We didn't get the outcome we wanted, but you know what, I knew one of us was going to get knocked out," Jackson said in a now deleted video post to Instagram, via MMA Fighting. "But I didn't know it was going to be f*ckin' me."
In that same video, Jackson also alluded to his weight saying that he "felt like a hippopotamus out there".
"That's my fault," Jackson added. "No excuses. It's alright. I'll be back. But I ain't going back at heavyweight. I've got to lose this weight."
Jackson later posted the below to Instagram.
–
Comments
comments