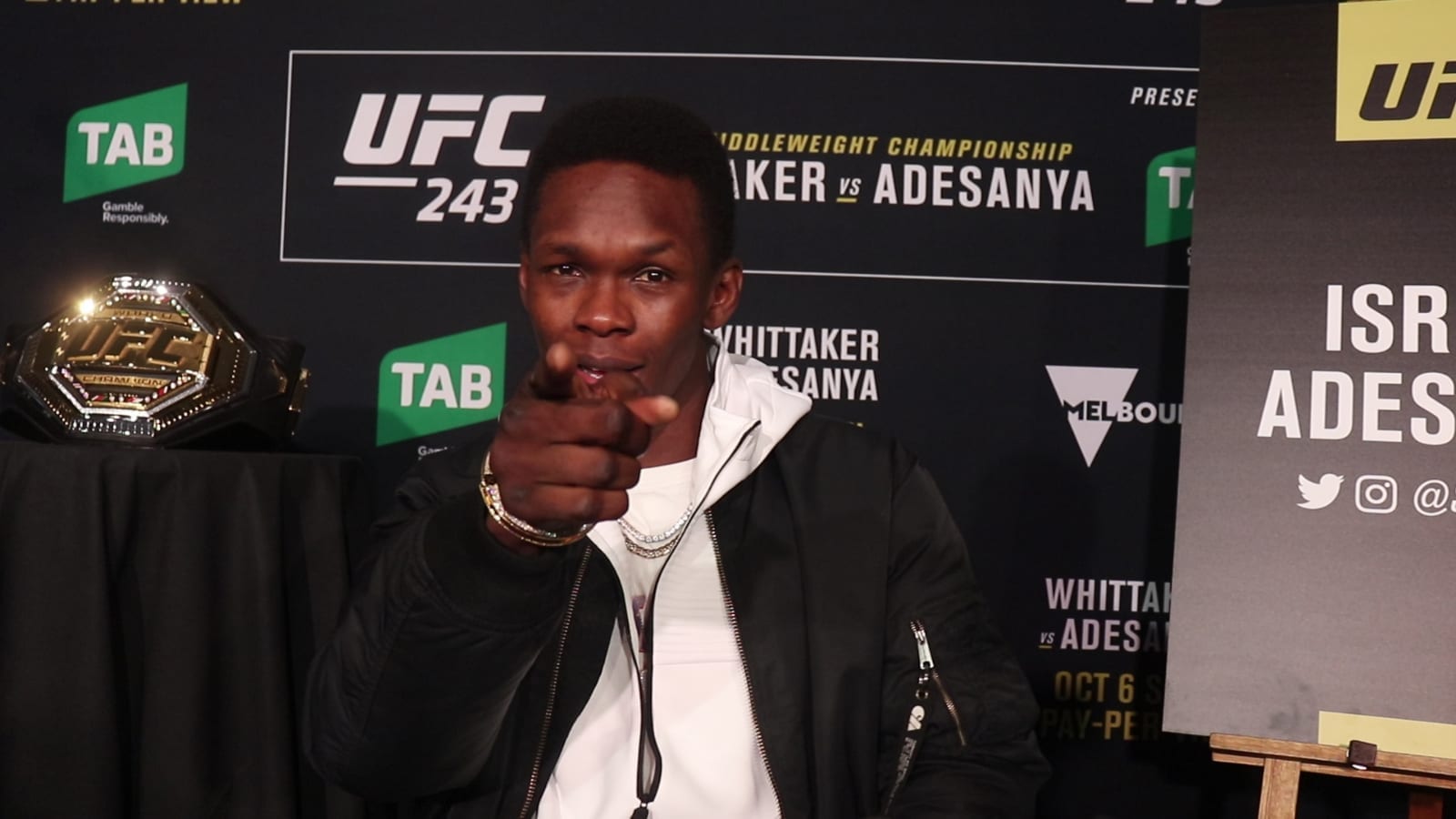 With a little over three weeks remaining until the rare treat of a UFC title bout between two undefeated fighters, Israel Adesanya says isn't going to try and reinvent the wheel as a means to hand challenger Paulo Costa the first loss of his career.
Adesanya has been flawless in his UFC run to date, wracking up a slew of impressive performances en route to claiming the middleweight world title last October against Robert Whittaker. However, his last performance against Yoel Romero in March was a rarity for the 'The Last Stylebender' — a boring fight — and this is something that Adesanya says won't be repeated when he sets foot in the Octagon once again on September 26.
"[I'm going to] Punch him in the face as many times as possible," Adesanya said of his strategy to the South China Morning Post.  "And kick him as well –- until he falls down."
Typically this is essentially the strategy employed by everyone who sets foot in the Octagon but perhaps the list of people who can make such lofty promises is a short one, though Adesanya's 14 knockouts in 19 fights suggests that his words are more than just idle threats.
"I don't feel anything personal in this fight," he continued. "I don't know the guy from a bar of soap so why would I take anything he has to say even with a grain of salt. You can't fight it. You just have to accept the situation at hand and roll with it. You take control of the situation sometimes as well but mostly you just accept it and roll with it. It is what it is."
The UFC's 185-pound champion has been embroiled in a feud with Brazil's Costa for much of the past two years and as much as he says the bout isn't personal, the sheer challenge has led to Adesanya describing himself as being in the best shape of his career some six months after his last fight.
"It's the best I felt, definitely," he said. "My body has already been changing these past three weeks. Now we're just waiting for the call. In hindsight the experience [of the lockdown] has been good for all of us. We were just living the martial arts lifestyle.
"I just understand what's at stake and that's motivation enough," he said. "[The trash talk] is all a little bit amusing but I don't dwell too much on it. It's all part of fighting. Ever since we were kids if people don't like each other they talk shit and eventually they duke it out. But while they're talking shit it's all part of it. It's all part of fighting. We know what to watch for with him. Other people have let the moment take over. But I've been in those moments many times in many fighting codes, so there will be nothing new."
Comments
comments