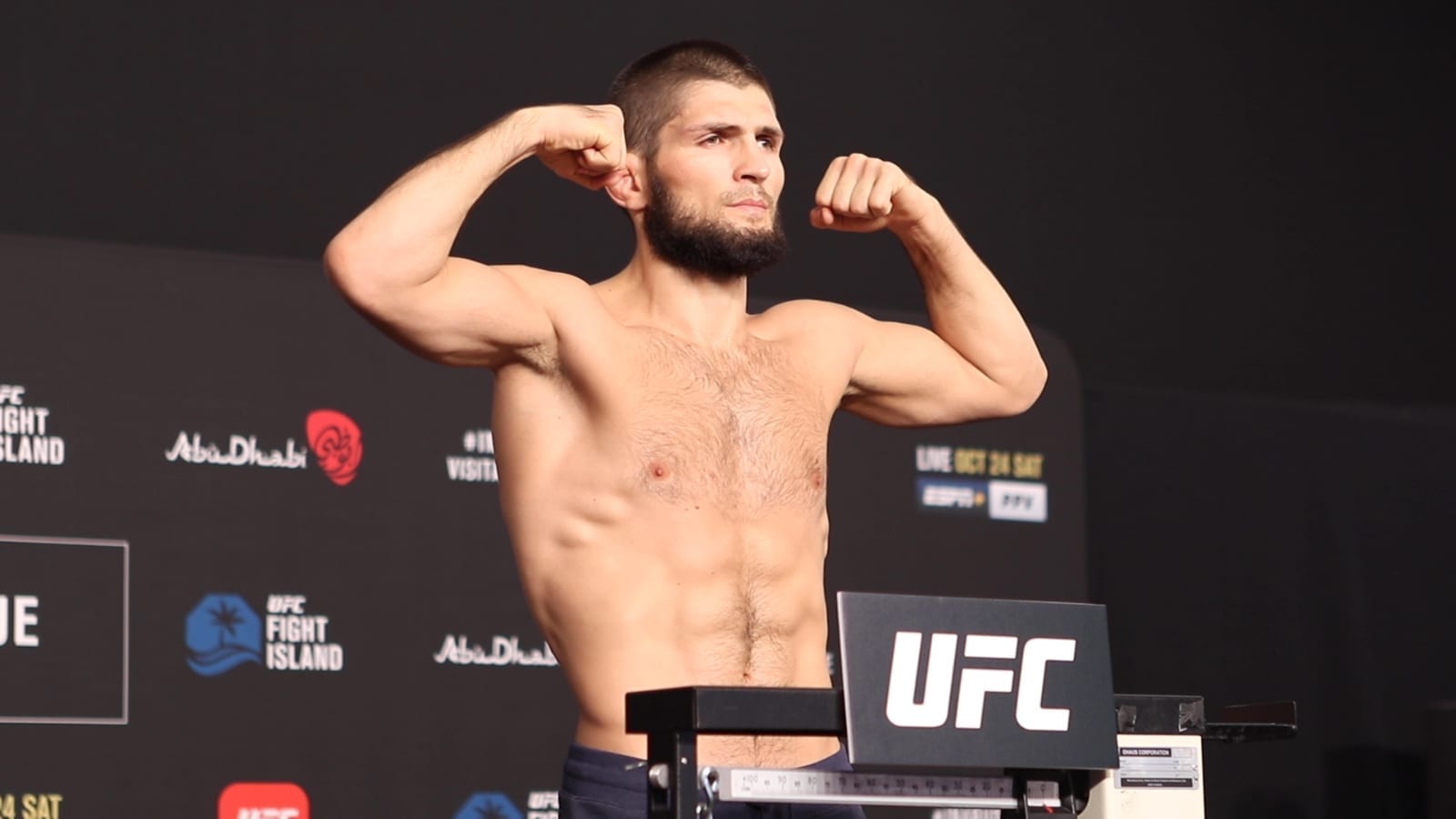 Khabib Nurmagomedov has called it a day as a professional fighter.
The UFC lightweight champion defeated Justin Gaethje via submission in the second round of their UFC 254 main event, but the bigger story is the Russian's decision to retire from active competition after the passing of his father earlier this year.
Check out what the professionals had to say about his retirement below.
Good performance @TeamKhabib.
I will carry on.
Respect and condolences on your father again also. To you and family.
Yours sincerely, The McGregors.

— Conor McGregor (@TheNotoriousMMA) October 24, 2020
Congratulations to my brother 🙏🏿🙏🏿 @TeamKhabib and keep your head up my brother @Justin_Gaethje #UFC254

— KAMARU USMAN (@USMAN84kg) October 24, 2020
Congrats on the fight @TeamKhabib If that's your career, it's a shame u didn't get to fight someone coming forward and isn't afraid to wrestle. Congrats I'll be here when u return

— Kevin MTP Lee (@MoTownPhenom) October 24, 2020
Congratulations on an absolutely flawless career. The best to ever do it @TeamKhabib @ufc 👏👏🥇🏆

— Lando Vannata (@GroovyLando) October 24, 2020
Can't disagree. What a career @TeamKhabib 🦅 #UFC254

— Alistair Overeem (@Alistairovereem) October 24, 2020
Justin keep your head up my brother you'll be back and you have a champion spirit. Khabib you're the absolute best and the gold standard of a human being. Thank you for an outstanding career. Love you guys. 🙏🏽❤️

— Dan "50k" Ige (@Dynamitedan808) October 24, 2020
Thank you for showing us your heart inside that cage GOAT @TeamKhabib #UFC254

— #OnAmission4Gold (@KelvinGastelum) October 24, 2020
Wow! Much respect to you 🙏🙏🙏. Good luck, God bless @TeamKhabib

— Dominick Reyes (@DomReyes) October 24, 2020
Outstanding champion, incredible career and amazing achievements. Congrats and all the best outside the Octagon @TeamKhabib! https://t.co/Ze2CZrcSqT

— Jan Blachowicz (@JanBlachowicz) October 24, 2020
–
Comments
comments