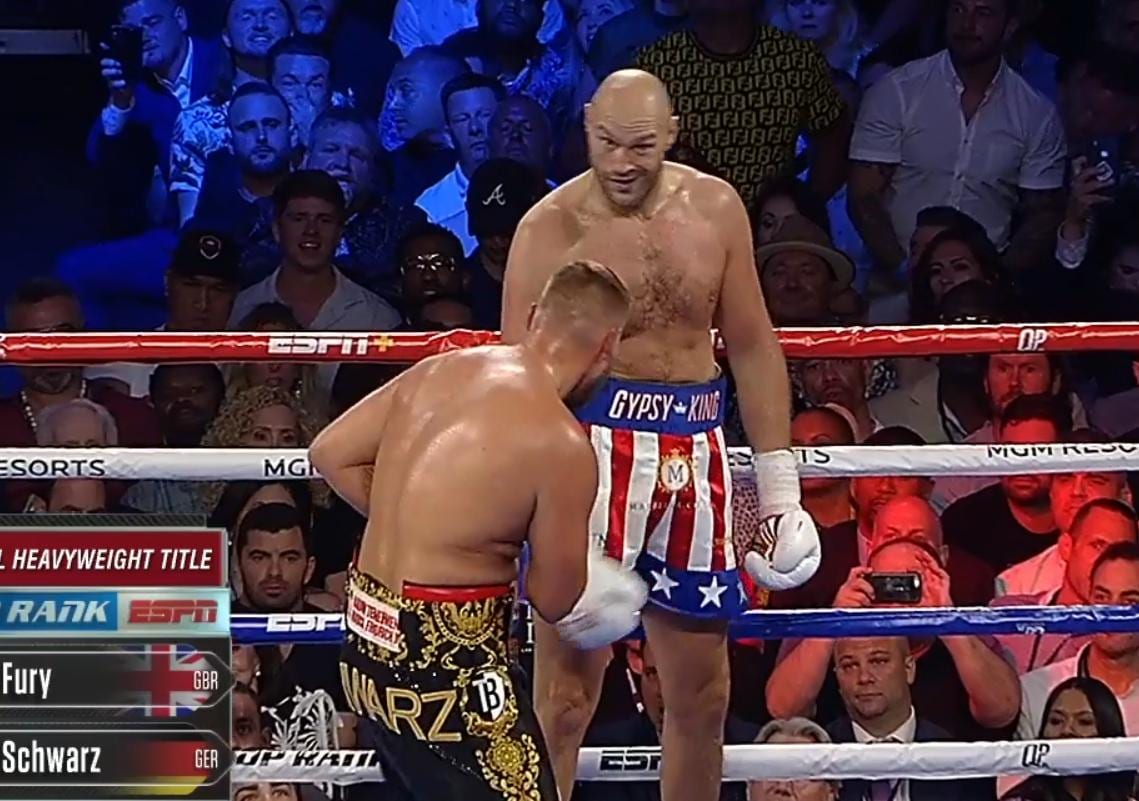 Deontay Wilder's rematch victory against Luis Ortiz last weekend has set the table for an explosive February sequel with Tyson Fury following their hugely engrossing draw a little under a year ago but Fury, who remains the lineal heavyweight champion, still seems keen to pursue combat opportunities outside of boxing.
Fury made his WWE debut in October where he worked a series of angles with WWE star Braun Strowman which culminated in a singles match at the 'Crown Jewel' event in Saudi Arabia. The series of appearances under the sports entertainment banner came as Fury was unable to spar due to a cut above his right eyebrow he suffered in his unanimous decision win against Otto Wallin in September while also realising a long-held ambition to appear on WWE programming.
Since then, Fury has made no bones about his desire to one day compete in mixed martial arts and spent time with UFC middleweight Darren Till in his Team Kaobon training centre in Liverpool to update his combat sports hardware.
And speaking with the True Geordie podcast, Fury outlined that he sees a very bright future for himself in the octagon.
"Yeah, I fancy the fight with Brock for sure. Yeah, I watched a few of his fights for sure," Fury said. "[He is] pretty handy, but I could flatten him in a WWE match or in a proper fight I could flatten Brock Lesnar in 30 seconds."
While it remains extremely unlikely that Lesnar and Fury will ever meet in mixed martial arts, the comments adds further fuel to rumours (most of which have come from Fury himself) that he will entertain a cross-codes fight in the future.
Any fight between the two, even if it were to take place in the pantomime world of the WWE, would represent a box office bonanza for any promoter and one suspects that both Vince McMahon and Dana White would be amenable to arranging it.
Lesnar, though, is 42 and has affirmed his decision to formally retire from mixed martial arts following speculation over the last 18 or so months that he would return for a heavyweight title shot against then-champ Daniel Cormier. With that off the table, it seems that Lesnar's future will remain within the WWE's squared circle.
As for Fury? Time will tell when it comes to his future fighting exploits.
Comments
comments