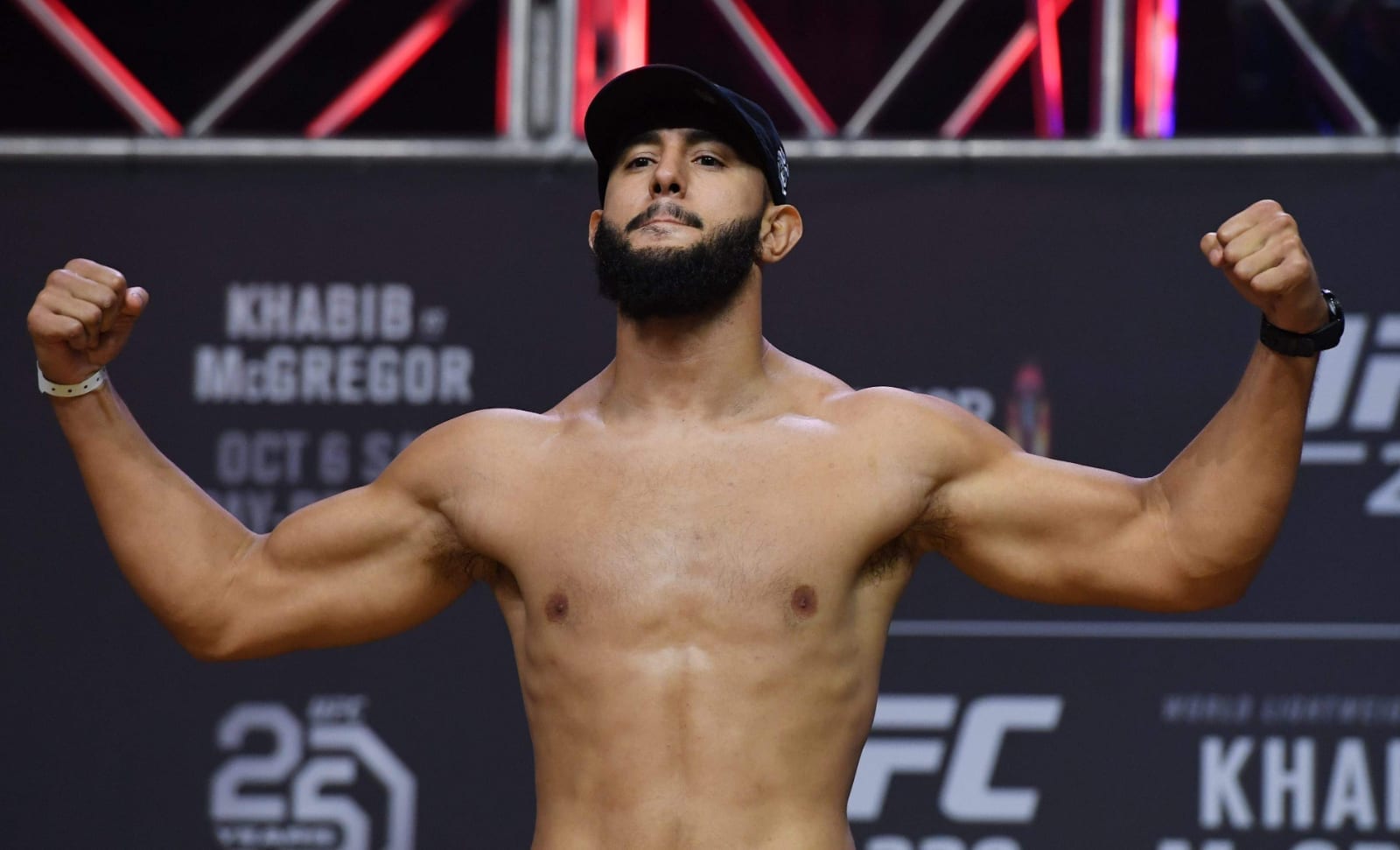 Dominick Reyes has a lot to be wary of when he steps into the cage to face UFC light heavyweight champion Jon Jones on February 9.
The champion, considered almost unanimously to be the greatest 205-pound fighter in history, has a multitude of ways in which he can assert his influence in the Octagon. His 25 wins to date have come by very varied methods; 10 KOs, 6 submissions and 9 decisions, illustrating the type of arsenal that the 32-year-old has at his disposal.
However, one element of his fighting style which comes hand-in-hand (no pun intended) with Jones fighting style of extending his arms, palms-down and fingers out, to both measure distance and maintain a frame between he and his opponent has come in for criticism from several of his past opponents who have complained that this technique can often lead to eye-pokes, intentional or otherwise.
View this post on Instagram
Fighters like Alexander Gustafsson, Daniel Cormier and Quinton 'Rampage' Jackson, among others, have spoken out in the past about this — and it is something that Dominick Reyes says that both he and the referee must be wary of in advance of the UFC 247 headliner.
"It's something where it is what it is. Not much I can do about it except give the referee an advanced 'hey man, please look out for this, he's notorious for this,' Reyes said to MMA Fighting. "It's going to be hard for me to get in. I'm not going to run my face directly into fingers. It is what it is. It's just another challenge that he presents.
"I think more than just the fingers being outstretched is that he stays busy with that lead hand. I think that's what keeps guys at bay, he paws with it and he paws exactly at his range. That's been a gigantic weapon of his. It sets up the rest of his arsenal. It helps him find his range."
Furthermore, Reyes underscores the point that these types of strikes are illegal and the excuse of them being accidental doesn't fly in such a high pressure environment.
"It's a blatant rule break. You can't do it. It's in the rules," Reyes said. "It's been talked about many times. Either you're going to do it or you're not going to do it. It's up to me on fight night to talk to the ref and make him aware.
"Listen the rule is we're taking a point away, that's the rule. If he's going poke me in the eyes, now I'm compromised, that gives him a huge advantage. If I can't see, if half my vision's gone, that's point worthy."
Comments
comments