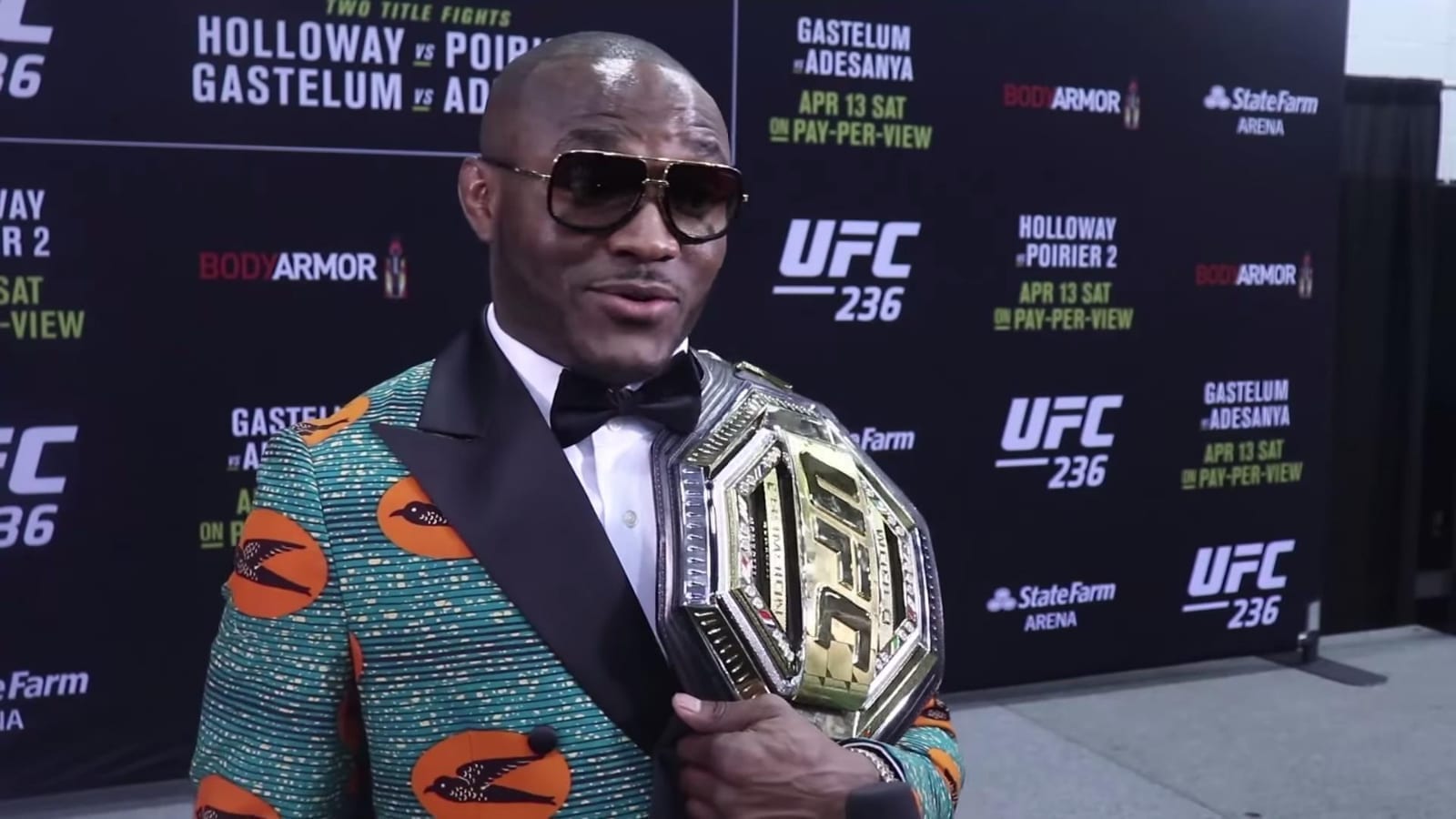 The sheer vitriol involved in last month's UFC 245 main event between welterweight champion Kamaru Usman and Colby Covington suggested that there wouldn't be any kind words between the two men no matter the result but on a recent appearance on The Joe Rogan Experience podcast, Usman admitted that he admires his foe a lot more than it may have appeared.
In one of the best fights of 2019, the two 170-pounders battled for the best part of five rounds with Usman eventually taking a late win by TKO with less than a minute remaining in the final frame.
Not much has been heard from Covington in the month that has followed but Usman was certainly effusive in his praise for his foe's talents while speaking to Rogan.
"I knew it was close because for the first-time ever I asked my coaches, 'did I win that round?' I've never in my career done that," Usman told Rogan of the fight. "I'm the type of guy, even when I was wrestling, I'm the type of wrestler that likes to run up the scoreboard.
"I don't like to leave any doubt that I won that round. I'm going to dominate that round. I'm going to make sure I won. So in my head I know I won, I don't need to ask. For the first time in my career I went back [to my corner] and asked, 'did I win that round? Did I win that round?'… I always knew I was going to finish that fight."
View this post on Instagram
The fight was delicately balanced leading into the final round but Usman asserted his authority in the final stages, sending Covington to the canvas with strikes and eventually pounding him out on the ground.
The win, he says, was expected but he retained admiration for Covington's grittiness.
"He really showed how good he is," Usman said. "I give respect where respect is due. I'm no hater. I know this kid can fight. I know he is good. I know he is tough. And I know he is a competitor. I've always known that he was a competitor. He was going to come out and try to compete. Mentally, I think I'm just on a different level than these guys. Just because everything that I've been through, that I've done in my life has shaped me into the man that I am.
"At the end of the day, to make fantastic fights you have to have the right dance partner. He was the right dance partner," Usman explained. "To be honest with you, if I didn't take too much out of him — because each fight takes something out of you internally — if I didn't take too much from him, I think I might see him again, to be honest. It's clear that we are the two best guys in the division. I look forward to seeing him again."
Comments
comments