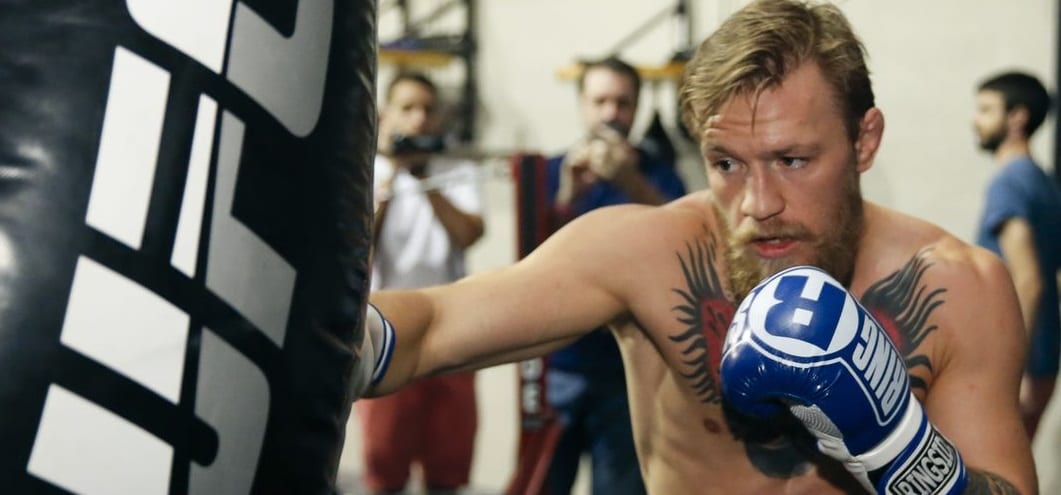 Given Conor McGregor's interest in visualisation which he employed en route to claim two UFC world title and a multitude of records along the way, it is difficult for anyone to set limits on the Dubliner's ambition.
McGregor has famously called his own shots throughout his career. He detailed precisely how he would run roughshod through the UFC featherweight division, and showed his coaches the exact punch he would use to defeat Jose Aldo in the locker room just minutes before his 13-second KO of the then decade-long undefeated UFC great.
The lightweight title  would come soon after, as he said it would, as did a highly lucrative boxing match with Floyd Mayweather which was McGregor's first foray into the professional boxing ranks, and against one of the best to ever do it. He came up short on that night in Las Vegas amid an admirable performance, but McGregor has since returned to his boxing roots under the tutelage of Phil Sutcliffe and Bra Brady at the Crumling Boxing Club in Dublin and all of this, his manager Audie Attar says, underscores McGregor's ambition to one day claim a world title in boxing.
"He's serious about boxing," Attar told MMA Fighting. "He said it. That's something that I can tell you, if he says something he has interest in, it's likely going to happen."
It wasn't so long ago that McGregor's prospects in boxing were being rubbished by some of its biggest names but it perhaps says something of his status in the combat sports world that you now have the likes of Bob Arum, Eddie Hearn, Manny Pacquiao, Terrence Crawford, Shane Mosely (and others) openly discussing potential possibilities with the press.
"We definitely monitor everything," Attar continued. "We monitor not only fan engagement and interest from the public, but then you look at who's out there talking what. Because it could be where we have a few different options to weigh and decide on.
"At the end of the day, I saw Floyd, I saw Manny and now Bob Arum, who at one point said, 'It's not a smart idea to crossover.' He's a believer now as well."
Of course, McGregor has already indicated that he is pursuing a three fight 'season' in mixed martial arts this year. One of those fights has already been swiftly fulfilled. Does that leave a potential opening in the calendar for some extra curricular activities?
"It's going to be busy, but we welcome that," Attar said. "We're super excited for it. I think we're all on the same page when it comes to ambition and goals, and so that's really fun to see when your entire team is in sync.
"I think we all welcome that type of work load. We don't look at it as pressure. We look at it as opportunity."
Comments
comments