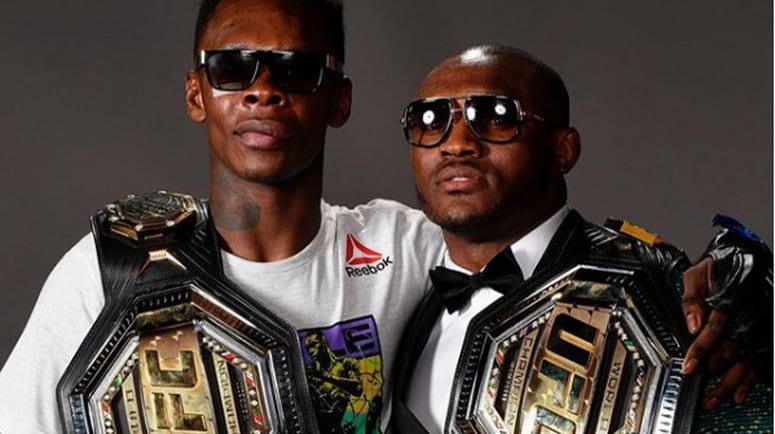 Kamaru Usman will not be moving up to fight the middleweight champion, Israel Adesanya, or down to fight lightweight champion, Khabib Nurmagomedov.
In a time where we more and more frequently see champions moving up or down in weight in an attempt to win a second belt, Usman says that, while Adesanya rules the 185-pound division, we won't be seeing him follow the trend. Nor, he says, will we see Usman vs. Nurmagomedov.
"I would never fight Khabib," Usman said, speaking on the Joe Rogan Experience. "That's my brother. It's just like a mutual respect to where I don't see myself ever fighting Khabib. I don't see myself ever fighting Israel. Even though a lot of people have hinted towards it, 'You guys need to fight', I don't see myself ever fighting him.
"Having two belts in Nigeria is better than just having one guy holding two belts. There's no desire there. That's my guy. He's special."
According to Usman, while he always admired Adesanya as a fellow Nigerian, since taking up analytical roles for the UFC, he says he's uncovered a whole new appreciation for the striking maestro.
"Israel is special. I get kinda envious, like damn I wish I could do that shit," Usman said. "I wish I could whip my hands around the way he does it and the way he throws that little question mark kick. I'm a fan of these guys, and Israel is one of these guys that's special."
–
Comments
comments