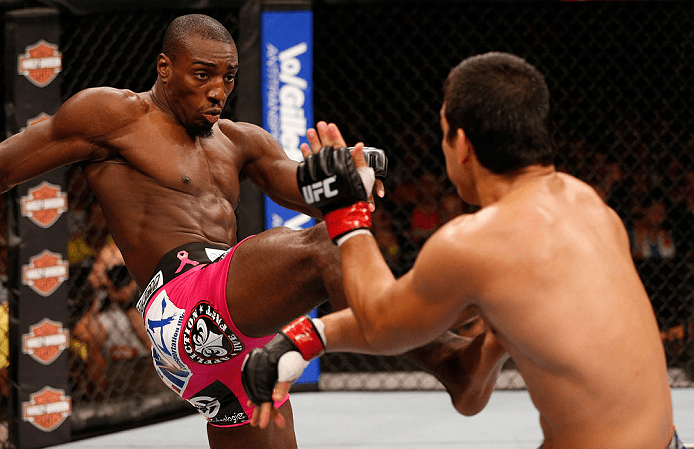 On any other weekend, a Bellator light heavyweight bout between champion Phil Davis and the recently signed Ryan Bader would represent one of the Bellator's most blue chip bouts in recent history. While that remains true, the bout which serves as the main event of the Bellator 180 section of the organisation's Madison Square Garden debut this weekend has flown somewhat under the radar owing to the bountiful card(s) which Scott Coker has assembled this weekend.
An extra wrinkle of intrigue is infused into this particular bout, given the fact that Davis' most recent loss all the way back in January 2015 was to the man he faces in MSG this Saturday and he knows that a repeat of that performance wouldn't just remove the 205-pound championship belt from his waist, but two losses on your record to the champ makes that chances of campaigning for a third bout all the more difficult.
And, as Davis said at the Bellator 180 media day this week in New York City, he is keenly aware of the repercussions which could come of out of this fight.
"I have the same thing to lose every fight, and it's not money. It's respect," Davis said. "It's not even the fans' respect. I have this thing in my head that I want to put forward to my fans, to myself. I want to perform, and that's what I have to lose every time. Sure, you lose money. Sure, you might lose some fans. But that is not what I think about. I try to go in there and perform for myself and my coaches and my team."
As for the first fight with Bader, Davis says that there was a fine margin between the two back then and he doesn't intend on repeating the mistakes he made in that bout once again.
"I never like to say, 'Ah, it was so close it could have gone the other way,'" he said. "I look at that fight, and there was so much I did wrong that I just won't allow to happen again. … I look at all my losses, and they're all losses I really want to get back."
For Phil Davis, the chance to do just that occurs in a day's time.
Comments
comments