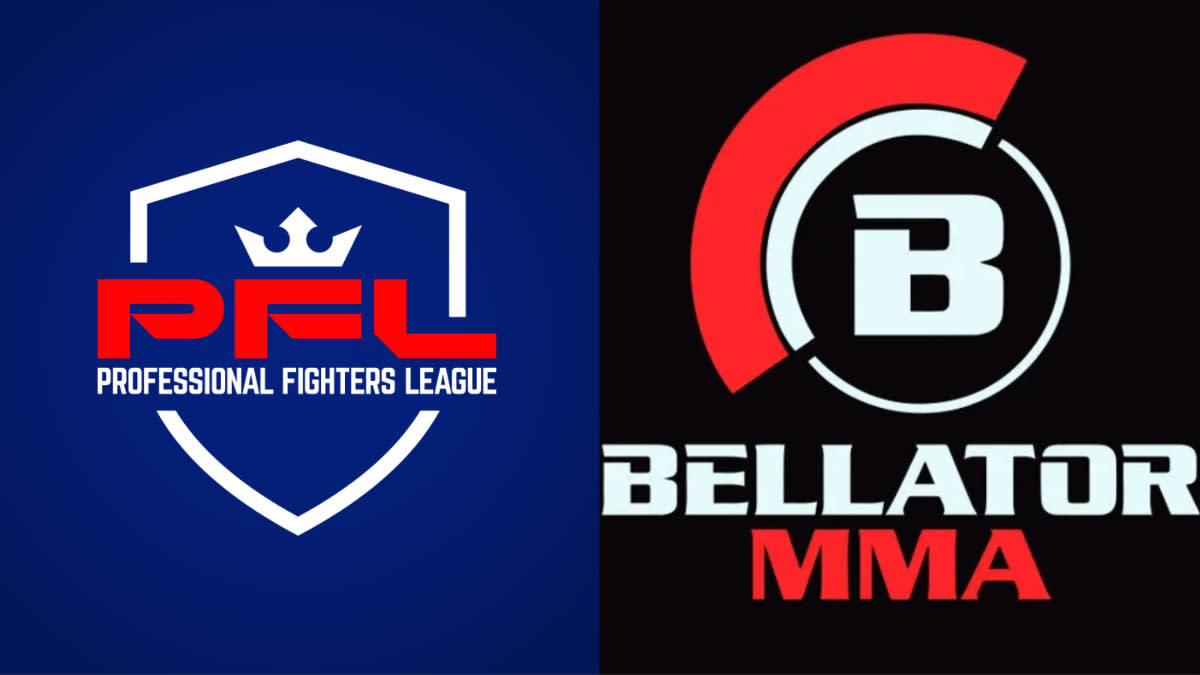 Monday's official confirmation that the PFL was purchasing Bellator's assets will be the source of concern for UFC executives in Las Vegas, PFL's founder Donn Davis has said.
It was announced on Monday following weeks of speculation that the PFL has continued its aggressive strategy of pursuing a major role in the global mixed martial arts landscape with its purchase of the Scott Coker-led promotion. It is the latest headline grabbing move by the organisation after it secured deals earlier this year with proven combat sports draws Francis Ngannou and Jake Paul.
Dana White, the UFC CEO whose company has recently merged with the WWE under the banner of their respective parent company, Endeavor's TKO Group, said in a recent press conference that he was unconcerned by the potential PFL-Bellator deal — and speaking to Ariel Helwani on Monday's edition of The MMA Hour, via MMA Fighting, PFL boss Davis said he views this as a sign that the UFC's top brass are concerned by the implications of the move.
"Everybody knows Dana well enough that he only dismisses things that worry him or else he just doesn't comment," Davis said. "He didn't comment on the PFL for four years because he wasn't worried. He's commented on the PFL a lot the last six months. You're worried.
"What specifically worried him about Bellator is the metrics we put on the press release. Thirty percent of that roster ranked in the top 25 per Fight Matrix rankings. This is not Dana gets to rank his own guys, Donn's ranking his own guys. There's only one group that ranks all fighters, Fight Matrix, independently. Thirty percent of the UFC roster is top 25-ranked and now our combined company of PFL and Bellator, thirty percent. The same."
Davis, though, admitted that the UFC still has a near monopoly over the generally-agreed top five fighters across all weight divisions which in turn will have an impact on pay-per-view models in the short and medium term.
"Now, to the UFC's credit, if you look at top 5 in the world, they still own the top 5, one through five," he said. "So pay-per-view cards, we couldn't compete with them right now, which is we're only going to have two and they have 12. But if you say I'm turning on TV on ESPN Saturday night or I'm going to tune in Friday night to watch this Bellator International Series or PFL, our card's going to be better. Better.
"What's fantastic is the UFC is a great company and they invented this industry," Davis added. "This is not about taking share or shifting share. MMA is growing. MMA is growing 10 percent a year, every other sport two to three percent. They're going to do well. We're going to just do really, really well. And I'm excited to have my new teammates at Bellator, I'm excited to have all our new fighters propelling us forward and we're going to win."
Comments
comments