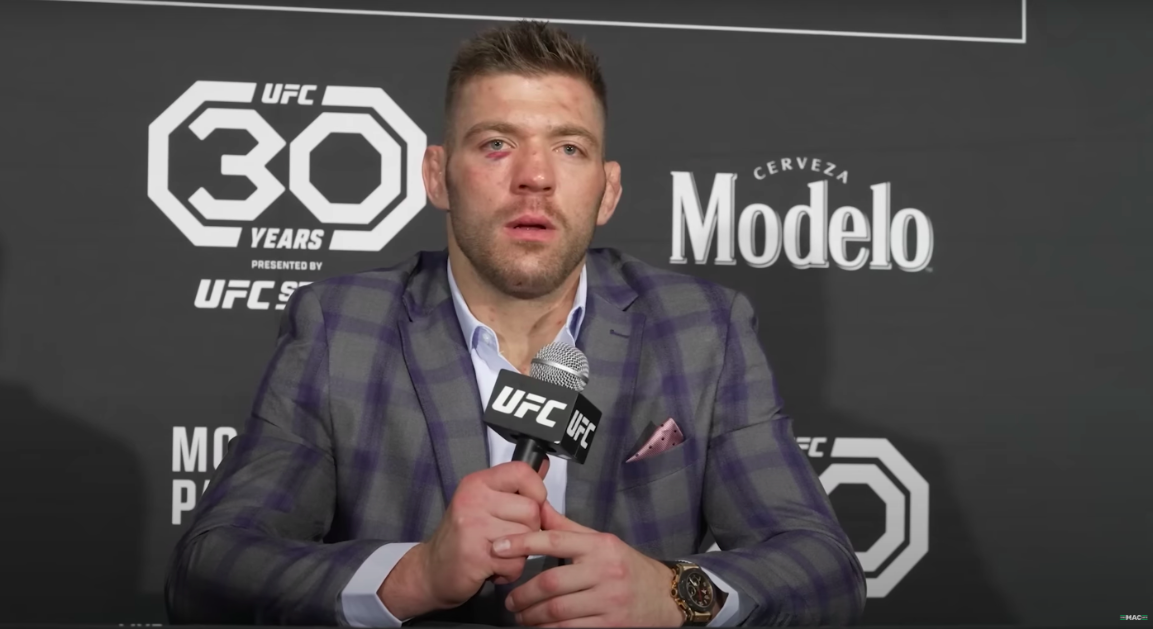 For a while there, it seemed that Israel Adesanya and Dricus du Plessis were about to embark on a tense rivalry in the UFC's middleweight division.
South Africa's Du Plessis won an opportunity at the 185-pound belt then held by Adesanya with a second-round stoppage of former champ Robert Whittaker last summer, at least according to the terms of a title eliminator bout, but it was Sean Strickland who stepped up to face Adesanya in September where he earned a surprise, and somewhat comprehensive, decision win.
Soon after, Adesanya announced that he was taking temporary leave from the UFC and speaking to MMA reporter James Lynch, Du Plessis said that he doesn't hold any grudge against Adesanya for taking a leave of absence.
"The man was active. That's one thing we can say about Adesanya as a champion," Du Plessis said. "He showed up. He didn't shy away from fights. He fought everybody, some people twice. He was very active as a champion. I think he deserves some time away from the sport."
However, Du Plessis did state that if Adesanya sits on the sidelines too long he may regret it when he actually does come back.
"He said 2027," Du Plessis said. "f he comes back in 2027, he's gonna get hurt. He shouldn't do that, but taking some time off, maybe taking a year off, that would be good for him."
Du Plessi also admitted that he does hold some negative feelings towards Adesanya the person, but explained that his status as a martial artist is beyond reproach.
"I think as one of the best to ever do it in the Middleweight division he deserves to take some time off and right now, as a person, I do not like Adesanya for obvious reasons," he said. "As a fighter, as a martial artist to another martial artist, a guy that I know also embodies the martial artist way, he needs to stay strong right now. He can't lose it. You can't lose it outside of the ring."
Du Plessis' title opportunity will arrive on September 20 when he takes on Strickland in the UFC 297 main event.
Comments
comments