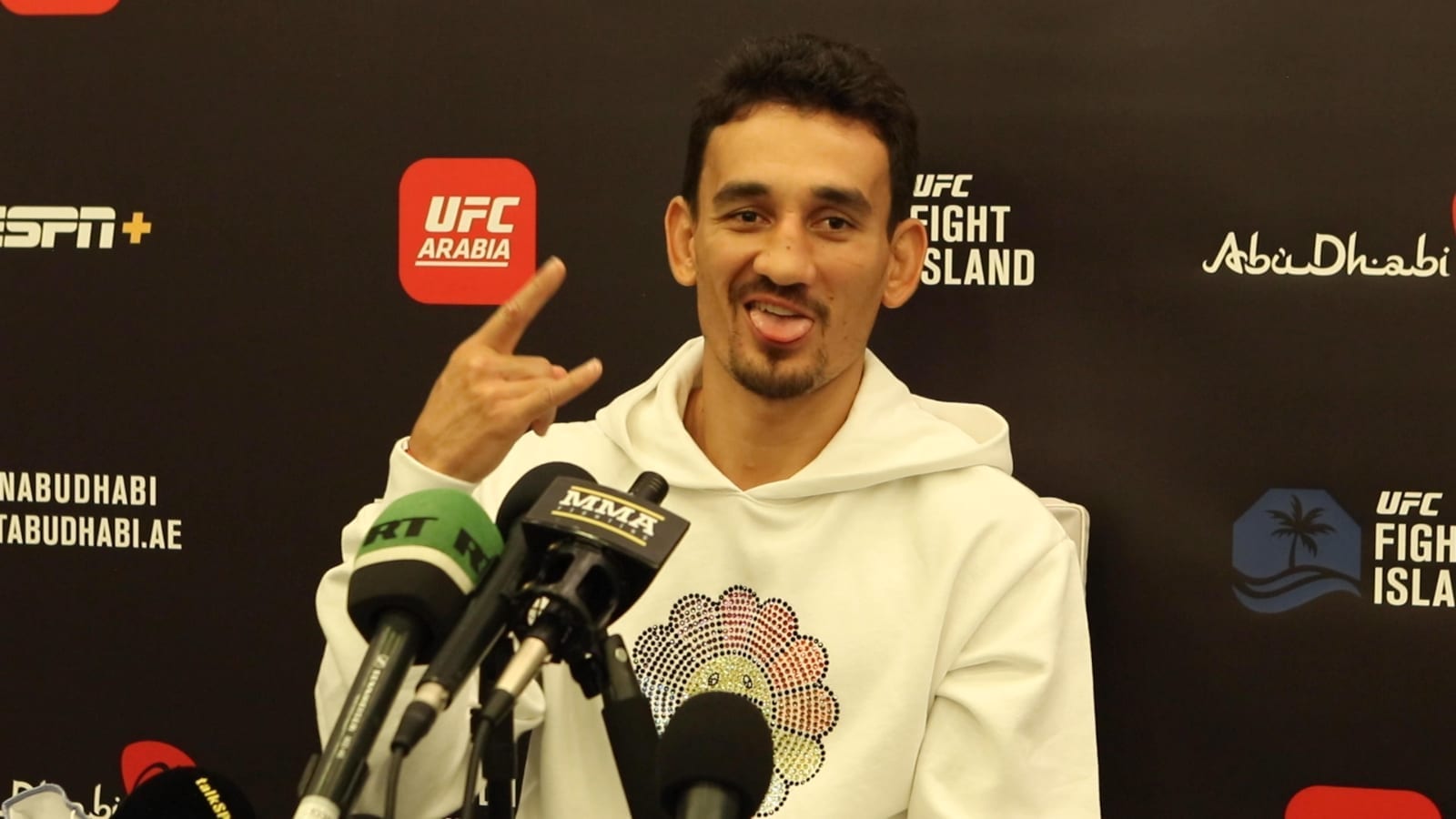 With Max Holloway's title chances appearing limited at featherweight, the Hawaiian appears to be chasing another piece of UFC gold.
The Hawaiian, who last competed in August in a KO win against the retiring Korean Zombie, Chan Sung Jung, has won every 145-pound fight he has participated in the last decade — with the obvious exception of a trio of losses to the current titleholder, Alexander Volkanovski. And with the Australian likely rooted in the featherweight division for the time being owing to his two losses to Islam Makhachev up at lightweight, it seems as though Holloway's title chances are limited.
But then there is the 'BMF' title. The belt, introduced to help promote a bout between Jorge Masvidal and Nate Diaz a few years back, is currently in the possession of Justin Gaethje, and with his own title ambitions at 155-pounds likely delayed by champion Makhachev observing Ramadan in the coming months, Holloway says he wants a piece of the action.
"He's going to be waiting. If Islam didn't fight before Ramadan, he's going to have to wait all the way 'til October," Holloway told ESPN. "His last fight was what? When was his last fight? That'd be over a year and a half. Pushing closer to a year and a half. I wouldn't want talent like that to be sitting down for a year for a title shot."
Holloway added: "In the meantime, why not just have a fun one? We both make a lot of money. We're gonna put on a show and we make a lot of fans happy."
Over to you, UFC matchmakers.
Comments
comments